Politics
Anambra Needs Multi-skilled Governor, Says APC Aspirant
Geoff Onyejegbu
Anambra Needs Multi-skilled Governor, Says APC Aspirant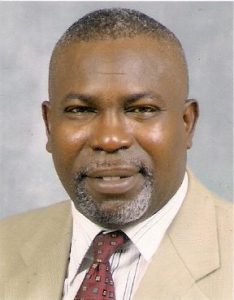 A retired Colonel in the Nigerian Army and governorship aspirant of the All Progressives Congress, APC, Col Geoff Onyejegbu has said that Anambra needs a governor with multiple skills, as that can Fast track its development.
Onyejegbu who spoke to APC supporters in his campaign office in Awka said the problem of development in the state is associated with the election of people with mono skill into government.
The aspirant who is an architect and a doctorate degree holder and diplomat described himself as a man with five skills set, all of which are relevant in the development of the state.
"I am a diplomat, construction guru majoring in architectural design, a trader and a security expert.
"My background, my pedigree and person in the APC is all the party needs to attract love this time. I have the skills that can turn Anambra around, in terms of development. I have the skills that anyone who has should be wooed to become governor of the state.
"I have five skill set, with multiple degrees in relevant areas, needed to bring development in the state. None of the people running for governor has the combination of skills I have in one man. The problem of our state is that people with mono skills have been in charge for too long and that needs to change," he said.
He said that as a military intelligence expert, he would deploy his skills in the area to tackle the security challenges in the state, while using experience in construction to develop the state.
He however expressed his confidence in the APC to hold a credible primary election, saying that he is confident of picking the party's ticket when the primary election holds later this month.