Politics
Anambra poll: APGA raises alarm over plot to sack some INEC officials
Politics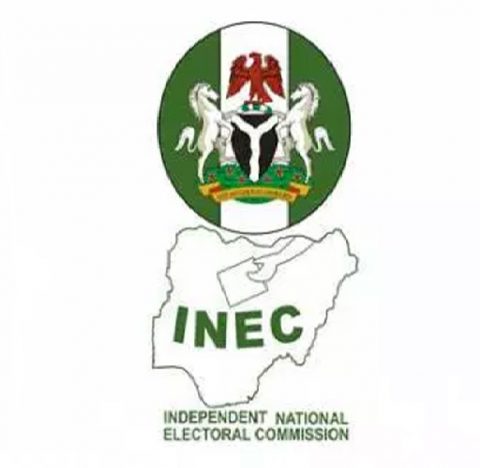 By Nwafor Okafor
The All Progressives Grand Alliance, has raised the alarm over plot to remove some top officials of the Independent National Electoral Commission ahead the November 6 governorship poll in Anambra State.
The National Coordinator of APGA Media Warriors, Chinedu Obigwe, said this in a statement made available to our correspondent .
He said the plot to the INEC officials was based on what he called trump-up allegations.
A national daily had recently published on its front page of a four million-dollar bribe rocking the commission.
But APGA in the statement said, "Any attempt to remove INEC national Chairman or any National Commissioner of INEC on trumped allegations ahead of the forthcoming November 6th governorship election will not be acceptable to Nigerians.
"Those hatching the plot for INEC national Chairman and some National Commissioners in INEC to be removed from office ahead of Anambra election are enemies of Nigeria democracy.
He said it knew about the overtures made to INEC by a certain governorship candidate in the race that was turned down by the electoral body, adding "and we also know that he is not happy with them turning down his overtures for them to help him rig the November 6th governorship election.
"When they turned down his overtures, he decided to frame up some of the national Commissioners of the electoral umpire with unfounded allegation of bribery.
"We will advise the governorship candidate known for his love for giving bribe to remove the hand of a monkey from the soup pot before it turns into the hand of a human being that will be cut off.
"Nigeria of today is not the Nigeria of yesterday years.There is a big difference between the President Buhari era and others as it concerns credible elections.
President Buhari is committed to the entrenchment of our democracy and will not do anything that will undermine it.
"This particular governorship candidate is afraid of free and fair election and the reason is because he specialised in rigging election.
"He knows very well that Anambra electorate will use their vote to nail him on the cross on election day hence the reason why he is hatching lots of plot to manipulate the election.
"It will not work for him because ndi Anambra are vigilant.The electorate have vowed never to give him a breathing space hence the reason why they are checkmating every of his evil moves ahead of Anambra election.
"Ndi Anambra and Nigerians at large have confidence on the current leadership of INEC and will not allow anybody to succeed with the evil plot to remove them from office.
"The current leadership of INEC won the heart of Nigerians by insisting on electronic transmission of election results in the country.
"It's truly a welcome development and a proof that they are committed to ensuring that rigging of election attitude by unpopular politicians will be nipped in the bud.
"As at today, Nigerians in unison are saying touch not my anointed and do my prophet no harm on the heads of the current leadership of INEC because they are justifying the confidence reposed in them"