Politics
Uncategorized
Anambra poll: Influx of politicians around Airline Chairman gives ZLP hope
Politics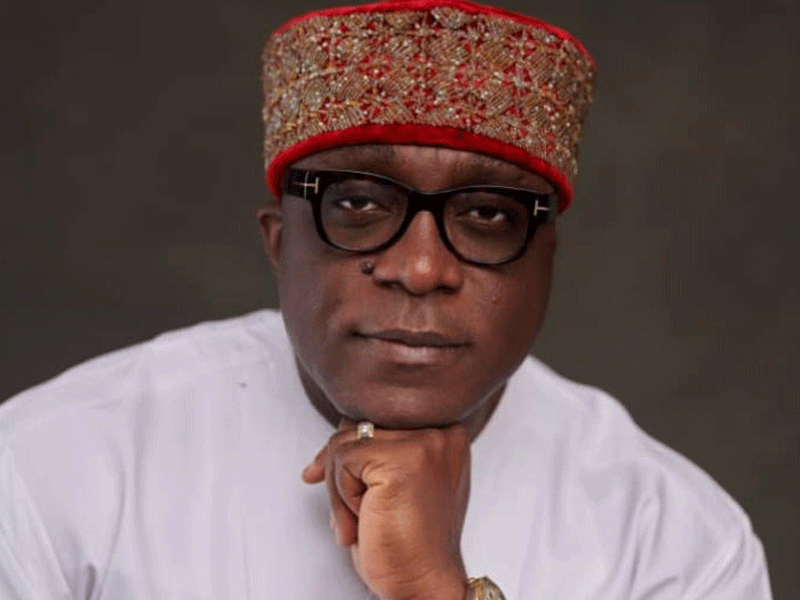 Some disgruntled Anambra State politicians, mostly from the All Progressives Congress, All Progressives Grand Alliance and the Peoples Democratic Party have been noticed flocking around the owner of the Chairman of United Nigeria Airline, Dr Obiora Okonkwo, who is contesting the November 6 governorship poll on the platform of the Zenith Labour Party in the state.
Okonkwo before he joined the ZLP contested the PDP primary election held on 26th June, 2021 and came second with 58 votes against the winner of the exercise, Chief Valentine Ozigbo, who scored 62 in the poll.
A chieftain of one of the three political parties who approached Okonkwo to form an alliance with him ahead of the the poll said he believed the airline owner had the capacity to govern the state.
He said, " I will want to work from the background for now. At the appropriate time you will see us in the streets of Anambra doing the right things to win this election.
"Some of were former top members of the PDP, APC as well as APGA . We attend meetings with the ZLP candidate as the battle for political control of the state hots off.
"We are convinced that participation of the candidate of our former parties in the election would amount to waste of time and resources, given the fact that they do not have validly nominated candidates.
It was gathered that the PDP, APC and APGA defectors , had agreed to deliver their respective wards and local government areas to the ZLP in the coalition agreement in line with the decision of critical stakeholders from the three senatorial zones and 21 local government areas of the state.
The Publicity Secretary of ZLP Campaign Council, Afam Ofomata, who confirmed the sudden influx of politicians around Okonkwo said the alignment was in line with the agreement reached by stakeholders across parties in the state to support the airline boss as the coalition candidate in the poll.
He said,"I can confirm to you that key members of the campaign councils of the APC, PDP and APGA have been holding meetings with the ZLP and the coalition candidate, Dr. Obiora Okonkwo, and they have agreed to deliver their respective wards and local government areas to the ZLP.
"The people are convinced that the PDP, APGA and APC do not have validly nomination candidates for the election. In PDP, Valentine Ozigbo was nominated without meeting the required two-third of their delegates. There are also many court issues on the validity of his candidature. There are similar nomination issues in APC and APGA and of course, nobody wants to be on a journey that leads to nowhere, Offomata stated.