Health
Anambra records 180,000 enrollees in Health Insurance Scheme, generates N780m
Health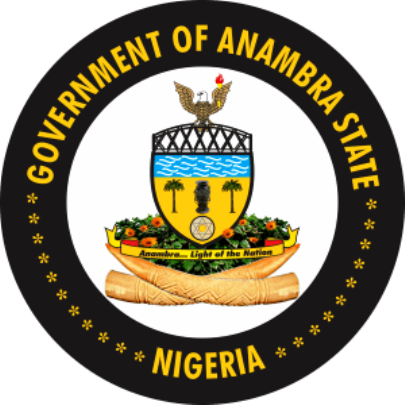 Tony Okafor, Awka
No fewer than 180, 000 enrollees have registered with the Anambra State Health Insurance Scheme as of November while about N780m has been generated into the funding pool of the scheme.
The Managing Director, Anambra State Health Insurance Agency( AISHA),Dr Simeon Onyemaechi, disclosed this at a press conference in Awka, the Anambra State capital, to commemorate the 2022 International Universal Health Coverage Day.
The United Nations General Assembly in 2012, endorsed a resolution urging countries to accelerate progress toward universal health coverage so that everyone, everywhere should have access to quality and affordable healthcare.
During the news conference, Onyemaechi attributed the enrollment boost in the state's health insurance scheme to the adoption of a model which commenced in the state in February 2019, where philanthropists and the wealthy in society would adopt and pay health insurance premium for the less privileged.
He said the model increased the total number of enrollees in the state's health insurance pool as of November to 180, 000.
He said, "In our quest to attain universal health coverage in the state, we conceptualise the Adoption Model which increased coverage of informal sector enrollment and enhanced the financial resources of the agency.
"The model targeted the low income population in the health insurance pool to improve access to affordable and quality healthcare for all.
"There was also increased fund generation via the model as analysis in January shows that the adoption model generated approximately N780 million in the funding pool of the scheme.
"The World Health Organisation and the European Union have adjudged our scheme as the best performing informal sector health insurance scheme in Nigeria and eight states have understudied and replicated our model," he said.
Onyemaechi urged more residents to enroll in the insurance scheme to save themselves from high out-of-pocket health expenditure that could potentially impoverish them, while urging the media, civil society organisations, community leaders, policy makers and influencers to be advocates for health insurance scheme to help the state attain universal health coverage by 2030.
Also speaking, a Research Consultant,
Mrs Uche Ezenwaka, said achieving universal health coverage required appropriate health-seeking behaviour for improved health outcome.
Ezenwaka of the Health Policy Group, University of Nigeria, Nsukka, said the findings from a recent survey showed improvement in the health-seeking behaviour of enrollees in the state.
She said, "Our findings show that before enrollment in the scheme, many persons patronised traditional healers, take concoction, self-medicate while some did not even take action when they fall ill.
"But after enrollment, their health-seeking behaviour improved due to low cost of treatment, availability of quality drugs, health personnel as well as prompt and quality healthcare services at health facilities."