Human Interest
Anambra@30: Azubogu Decries Poor Infrastructure, Salutes Anambra Indigenes for Commitment to Development
Human interest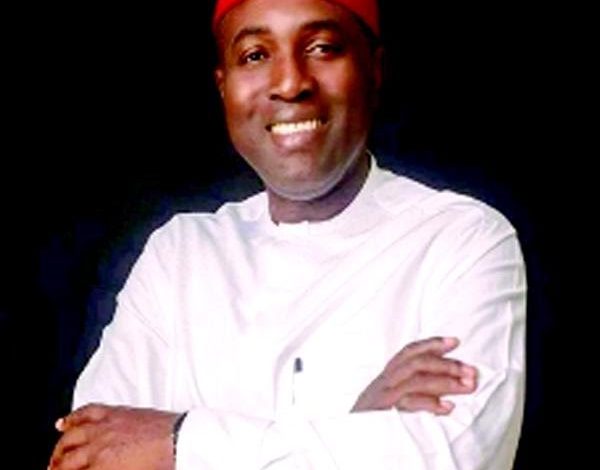 In a statement issued via his media office in commemoration of the 30th anniversary of the creation of Anambra state, the member representing Nnewi North, Nnewi South and Ekwusigo federal constituency in the House of Representatives, Engr. Chris Emeka Azubogu has eulogized the people of the state for their resilience and commitment towards her development.
He said: "Over the years, our people have shown how resilient they can be in the face of challenges and I give it to them as we mark the 30th anniversary of the creation of our dear state. Ndi Anambra have significantly shouldered the burden of developing the state and we cannot talk about her 30th anniversary without acknowledging the undeniable role the people at home and in Diaspora have played in her development so far. A people that have built Roads, Hospitals, Schools, Bridges, Industries, etc as private citizens deserve commendation."
Azubogu, the Nnewi, Anambra state born 'techpreneur' further acknowledged that successive administrations have, over the years, done their best in our journey as a state which began on 27th August 1991.
"This commemoration will be incomplete without acknowledging the roles of our leaders at various times and levels, especially governors. I salute them all.*
"What we must however take adequate notice of is that we are currently living below our capacity as a state and it has gotten to a point where it is now incumbent on us to consider new strategies that will hasten development of the state.
"Clearly, we have weak institutions of government that, if not strengthened, cannot catapult Anambra to the 'Grade A' state of our dream. We have strong men and women but very WEAK INSTITUTIONS that have, over the years, failed to escalate development in the state. Without strong institutions, there won't be any hope for our state in the years ahead; I want us, as a people, to use the occasion of this 29th anniversary to reflect on the future of our dear state" Azubogu charged.
Going forward, the lawmaker stressed that Anambra state requires a new infrastructural development plan that will shoulder growth and development. He said:
"Anambra state's current infrastructure is like a building meant for ten tenants, but which ended up harboring two hundred tenants without any form of upgrade. Such infrastructural deficit cannot shoulder serious development or growth and this should worry us as we mark our 29th anniversary as a state."
Concluding, Hon. Azubogu observed that we can only sustain the state's motto [Light of the Nation] by employing new development strategy that will marry our individual efforts with the right public policies to produce desired results._
"Going forward, my wish for Ndi Anambra is that we should mobilize our people towards embracing new growth plans that will be anchored on deliberate public policies. We must unify effort and work hard to sustain the state's motto, 'Light of The Nation' by deploying the right policies", he said.