Politics
Andy Uba Slams Sahara Reporters over Fake WAEC report
Politics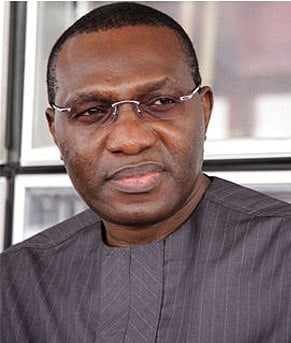 The candidate of the All Progressives Congress (APC), Andy Uba has condemned  a news platform, Sahara Reporters, over what he called fake news reported by the news media, about his WEAC certificate, which the platform said was forced.
Uba spoke through the media arm of his campaign council in a press rey, made available to TheRazorNews in Awka.
The release read…
Our attention has been drawn to an old report published on Sahara Reporters, an online media outlet, notoriously known for publishing controversial stories, purporting a certificate forgery allegation against the good person of Distinguished Senator Andy Uba, the All Progressives Congress (APC), candidate for the November 6, Anambra governorship election.
Ordinarily, the Andy Uba Campaign Council (AUCC), would have chosen to remain silent, and not dignify authors of the rehashed fake news with a response, but we are also conscious of the fact that false and fake news are specifically targeted at the public; voting public, in this instance, the good people of Anambra, who may be deceived, and hence, swayed by what is an outright fabrication.
As a responsible campaign organisation, and as it is in keeping with our avowed commitment to keep the good people of Anambra abreast with needed clarifications on Andy Uba's campaign to emerge as governor, by God's grace, in November, we are forced to clear the air.
Like we earlier pointed out, the report is an old one, published on 31 March, 2017. Common sense should dictate that if there was any truth to the said Sahara Reporters' publication, it would have been a basis for disqualifying our candidate at the party level from even contesting primaries.
The Independent National Electoral Commission (INEC), would have been forced to raise objections, too, at some levels.
But as it so happened, Sen. Andy Uba did not only scale through the party primaries, he has also been stamped with the seal of approval by INEC as the authentic candidate of his party.
Even more, Sen. Uba is still waxing stronger and winning many more stakeholders in Anambra to his worthy course of rescuing the state from the pestilential hands of the ruling party.
May we also add, like we earlier noted, that the platform on which the report was published is notoriously known for the worst form of cash and carry journalism. It's a 'pay-as-you-go' kind of publishing portal, where what you pay its owner and rabble rouser determines what they publish.
A detailed analysis of the said report equally bares it out as a poorly done hack job. To those who are familiar with the basic rules of journalism, the report failed the basic test of balance and justification.
What this means is that when you hear one side of an accusation, you must hear the other side from the man accused, and present both in a balanced manner. No truth was established in the story on the claims made about Sen. Uba to warrant such horrid publication.
No attempt was made by the so called online newspaper to seek out Sen. Andy Uba's comment on the said allegation.
As a result of the foregoing, we are forced to, again, sound the alarm to the general public on the need to be exceptionally wary at this time, going into 2023, of what they read, hear, see and believe on internet.
We live in the internet age where all manner of stories, untrue and baseless, could be digitally altered to make it real.
Nothing, as it were, can stop a virtual recreation of fictional certificate and then sent to an exam body, asking it to authenticate such documentation. Of course, the exam body may likely reject authorship of the said certification, thereby, unwittingly serving to tarnish the image of an innocent man targeted for character assassination because of an election.
We do not claim in absolute terms that this is what happened in the Sahara Reporters' story, but the scenario is a likely possibility, a reason why people should be careful in what they choose to believe.
It is also interesting to note that Sen. Andy Uba has since been in court with the original author of the publication, where the senator is rightly seeking a restitution of N24 billion in damages. The author, as we know, is currently on the run, dodging service of suit by court officials.
It is also curious that this allegation is being made to surface again. This is because, Andy Uba has served twice as a senator. And on both instances, no such allegations came up.
Finally, we advise Sahara Reporters and other reporters of fake news, to see the need in redeeming the dying investigative journalism in Nigeria, and the general public to guard their minds against fake news.