News
Anglican women to electorate: Vote your conscience
Religion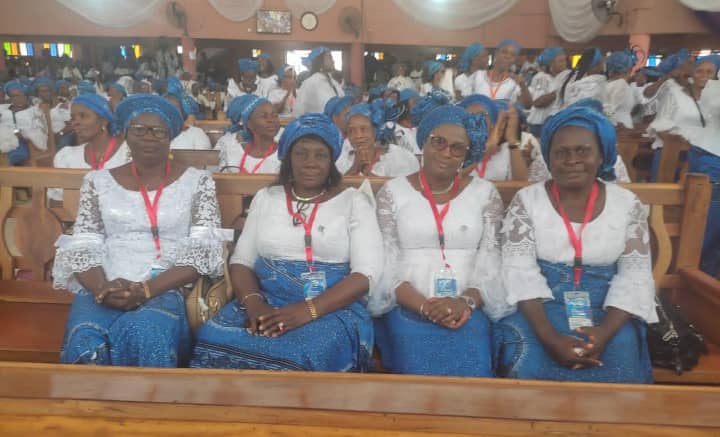 ~ Decry killings, want FG to step up
By Esindu Jacobs
The Anglican Communion Women , have charged Nigerians to vote according to their conscience in 2023 general elections irrespective of any political party .
The women pleaded with politicians, political parties and supporters in the forthcoming 2023 General Elections to be guided by good sense of patriotism.
Their views were contained in an address presented at the 2022 Diocese on the Niger Women's Conference through their President, Dr Nonyelum Nwokolo, in Onitsha, Anambra State
The 108 paged document presented by the women contained their worries on the level of bloodshed witnessed in the country, denouncing its continuation in the name of politics, ethnicity, religion or cultism.
They enjoined them to avoid selfishness as well as respect formal rules of politics.
Furthermore, they appealed to the parties to give their supporters sound political education, encouraging them to obtain their Permanent Voter's Cards (PVCs) to vote according to their consciences at the 2023 elections.
"In all, what we, Nigerians, expect political parties and Independent National Electoral Commission (INEC) to give us, are free, fair and peaceful elections, come 2023. No more, no less.
They decried the current state of the nation, attributing the incessant rise in insecurity, Academic Staff Union of Universities (ASUU) strike and hunger as major political and economic problems marring the country.
The women, noted that almost every community in the country was under siege, seeking for solutions to the challenges.
"As a result of the intensity and frequency of the killings going on all over Nigeria, the concerned women of this diocese passionately appeal to the Federal Government under President Mohammadu Buhari, to urgently devise feasible ways to end the attacks on innocent people of Nigeria.
"The President should do this with concrete evidence at least for one thing – to allay the fears of many Nigerians and the international community, proving them wrong that the killings are neither ethnic cleansing, 'islamization' nor 'fulanisation' hidden agenda of the government as currently being insinuated."
The women noted that irrespective of the vast areas of fertile soil in the country with willing, able and available farmers, there was still no food for people to eat as majority die daily of hunger and starvation.
"Farmlands all over the country today lie waste, uncultivated. Farmers no longer go to farms because according to them, killer Fulani herdsmen have taken over the farmlands, chasing farmers away."
"We, the women of this diocese, want to register our displeasure over the lingering ASUU-Federal Government face-off. Apart from the ongoing strike, we have had series of the same experience in the past and the effects have never been anything good."
They further appealed to the federal government to give listening ear to the demands of the university lecturers and do the needful.
Again, they urged the striking teachers to also consider altering their present position for the interest of the students, noting that "when two elephants fight, the grass suffers".