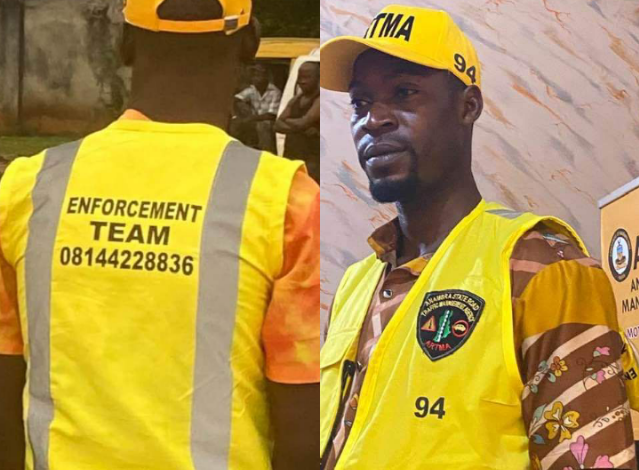 In line with Governor Charles Chukwuma Soludo desire for a tout-free Anambra State, the management of Anambra Road Traffic Management Agency, ARTMA, days ago ensured that all it enforcement officers were properly kitted.
This is to, therefore, inform ndi Anambra and all road users that every officer has a unique number boldly written on the cap and vest for easy identification.
The ARTMA office complaint and suggestion number is also written behind the vest so road users can easily reach the office in case they are wrongly apprehended or extorted on the roads.
The office requires every road user to take note of the officers number whenever they call in.
Whoever that is not kitted up like it appears in the picture is not associated with ARTMA and does not work for the agency.
The customer care number is not for sympathy but to notify the agency when officers do not act right.
Road users are once again advised to obey road signs as the agency gives little or no room for sympathy as it works hard to drive home the good intentions of Mr Governor for ndi Anambra