News
ASUU strike: Sack Adamu, honour agreement, Dede Uzor tells Buhari
Education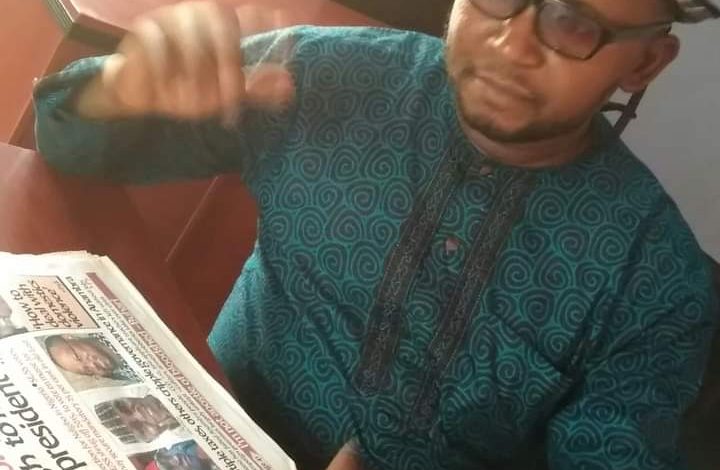 Nwafor Okafor
A rights group, Human Rights, Liberty Access and Peace Defenders , South-East zone has asked the Federal Government to sack the Minister of Education, Adamu Adamu over the nationwide strike embarked upon by the Academic Staff Union of Universities
The group also urged the President Muhammadu Buhari-led government to honour its agreement with ASUU.
The group maintained that the Education Minister should be sacked for lack of capacity to manage education in the country, generally.
The group in a statement in Awka, the Anambra State capital expressed surprise that perennially the Federal Government would fail to meet its obligation to ASUU until the university teachers would embark on prolonged strike.
It noted in a statement by its Executive Director, Dede Uzor that ASUU for a long time had been issuing warning to the Federal Government but as usual the FG was adamant until the body downed tools.
Part of the statement read," What is wrong telling the Minister that he is toying with education because his children are either in foreign or private universities.
"Morally, is it right for the children of the president and his cabinet members especially the one superintending education in the country to attend foreign or private universities when public universities are not functioning?
.That shows the type of leadership we have in this clime" .
The group asked the Federal Government to address the issue of tertiary education once and for all to avoid frequent strikes which it said had affected the quality and the academic years the students spend in universities.
The group added," What is the big deal meeting ASUU's demands when Federal Government can afford to donate more huge sums of hard currency to Afghanistan or spend money recklessly on frivolous matters like birthday parties?
The group condemned the Minister of Education for not only have been unable to address the issue of Federal Government's agreement with ASUU once and for all but also for walking out on the delegation of National Association of NIgerian Sudents (NANS), who came to his office to express their displeasure over the manner he had been handling the ASUU matter in particular and education matters generally.