Politics
Obiano sacks all political appointees
Politics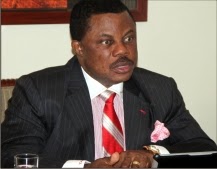 Our Govt House Correspondent
The Anambra State Government has sacked all political appointees in government.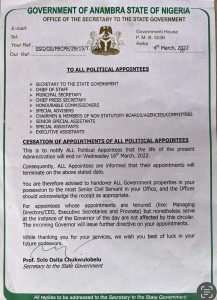 In a memo by the Secretary to the State Government, Prof Solo Chukwuelobe, obtained by our Correspondent, such appointees should handover government property in the possession on or before Wednesday.
Obiano will vacate office on March 17.
See the memo below.