Education
ASUU strike unnecessary,says Ojukwu University VC
Education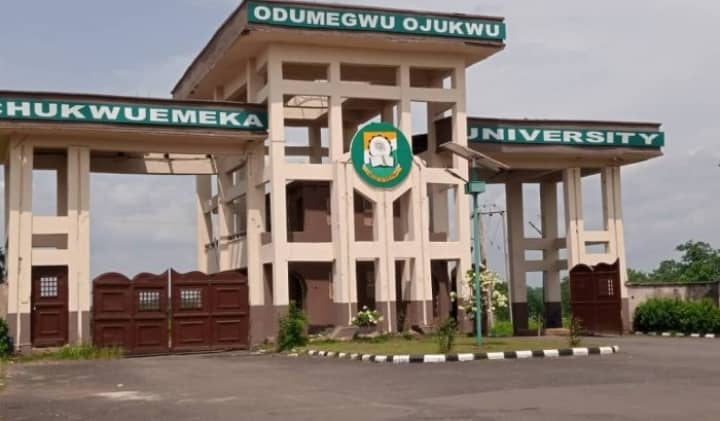 By Nwafor Okafor
The Vice-Chancellor of Chukwuemeka Odumegwu Ojukwu University(COOU)
Anambra State, Prof Greg Nwakoby, has described the strike embarked by the Academic Staff Union of Universities as a retrogressive venture.
He said that was why COOU withdrew from the ongoing strike that began in February.
ASUU had said it went into the strike following inability of the Federal Government to fulfill some agreements it reached with the union since 2009.
Part of the agreement include: the replacement of Integrated Personnel Payroll Information System (IPPIS) with the University Transparency and Accountability Solution (UTAS); release of the reports of visitation panels to federal universities; and improved funding for revitalisation of public universities and others.
Speaking at the Nigeria Union of Journalists (NUJ) July Congress in Awka, the Anambra State capital, the
COOU VC , his university opted out of the strike in the interest of the staff and students of the institution.
Represented by the Deputy Vice-Chancellor (Academics), Prof Osita Chiaghanam, the VC said unlike the Federal Government, the Anambra State Government provided adequate funding to COOU, including prompt payment of staff salaries, infrastructure and enabling environment for academic activities.
He said,"Salaries of the Federal universities are funded hundred percent by the federal government, whereas the state universities work out their salaries from subventions and internal revenues.
Had the state university participated in the strike action and at the end of negotiation an agreement is reached, the federal government implements immediately while we at the state universities will have to meet the governors to renegotiate for the implementation.
"Just like the N30,000 minimum wage. It is assumed that civil servants at the state level are paid N30,000 minimum wage, but I can count the number of states that are implementing it.
"It is not just the issue of joining strike but after the strike, the federal government will start implementing the demands immediately but it will take long for the governors to implement at the state level.
"We have studied the system, understood it and at every point in time, we know how best to present our matter to the governing council and to the appropriate authorities for solutions."