Human Interest
Biafra: Police free Priest, Octogenarian after THE RAZOR report
News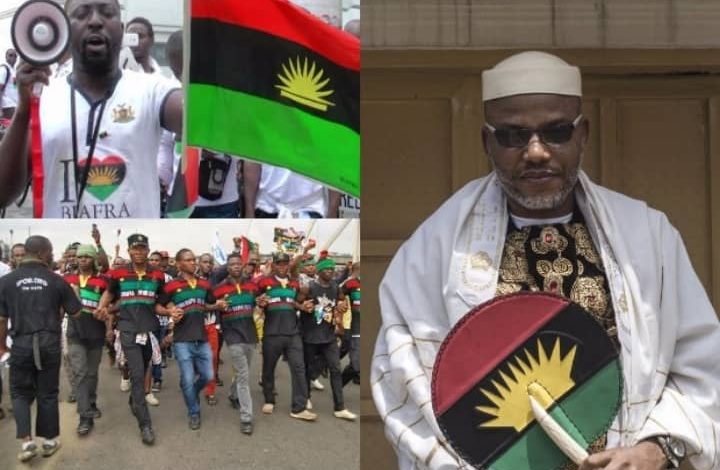 By Esindu Jacobs
Anambra state police command, has freed
seven persons arrested few days ago by security operatives over Biafra agitation
The arrested persons were accused of being members of Chief Raph Uwazuruike's Movement for the actualization of sovereign state of Biafra MASSOB.
They include a Priest,Rev.Fr. Dr Samuel Aniebonem, 87 year old Chief Sylvester Dinyelu and five others.
There was jubilation in Awka and Onitsha, Sunday, following their release by their members.
It was cnfirmed on Sunday by the Director of information and Senior Special Adviser to BIM-MASSOB on Media and Publicity, Mazi Chris Mocha in a statement made available to reporters in Awka
The statement said," While it is a right for the oppressed peoples to agitate for independence, peaceful method has remained the only panacea for the achievement of the Self determination for Biafra".
Mocha, urged their members to remain consistent, resolute and steadfast by following Chief Ralph Uwazuruike's footsteps which according to him, was the only way through which the state of Biafra could be achieved.