Column
Buhari's short trek over Second Niger Bridge
Project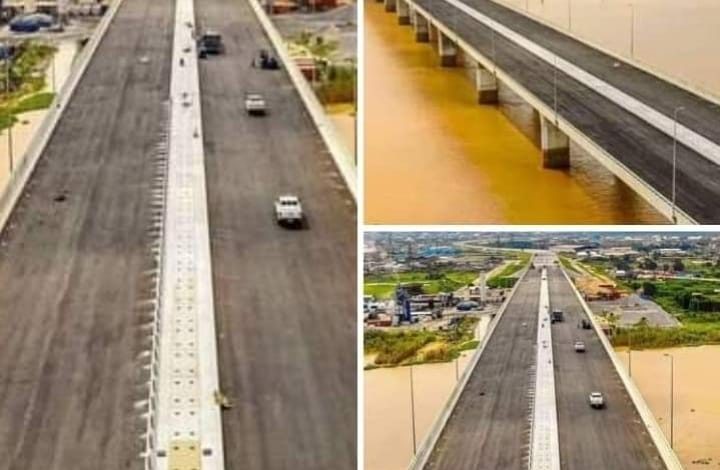 The Second Niger Bridge was first proposed during the 1978/79 political campaign by then candidate Shehu Shagari the candidate of the National Party of Nigeria (NPN).
In 1987, after warning about the state of the existing River Niger Bridge by the then Minister for Works and Housing Abubakar Umar, General Ibrahim Babangida challenged the local engineers to design The Second Niger Bridge, rising to the challenge, The Nigerian Society of Engineers called NSE Prems Limited, subsequently delivered a master plan in addition to the east–west railway line project. Unfortunately the turmoil that precipitated the end of Babangida's administration stalled the plan.
Under the subsequent military governments, the projects received little attention. Upon the return to civilian rule, President Olusegun Obasanjo promised to deliver a second Niger River bridge. However his administration did not carry out any major activity on the project until five days before he handed over to the then incoming administration of Umaru Musa Yar'Adua, when Obasanjo flagged off the project in Asaba.
The incoming administration effectively inherited a ₦58.6 billion[10] proposed cost for a six lane, 1.8 km tolled bridge, which was to be completed in three-and-half years. The bridge was to be financed under a public private partnership (PPP) with 60 per cent of the funding coming from the contractor, Gitto Group; 20 per cent from the Federal Government of Nigeria, and 10 per cent from the Anambra and Delta State Governments. Unfortunately the subsequent death of President Yar'adua marred the progress of the project.
However, in August 2012, the Federal Executive Council under Jonathan's administration, approved a contract worth ₦325 million for the final planning and design of the bridge. During the 2011 Nigerian general election campaign period, Jonathan has promised that if elected, he would deliver the project before the end of his term in 2015. At an Onitsha town hall meeting on August 30, 2012, he promised to go into exile if he did not deliver on the project by 2015. Alas, nothing was done and money budgeted for the project was no where on sight.
The rigmarole continued under the President Muhammadu Buhari administration, who first cancelled the earlier contract in August 2015. Re established the will to deliver second Niger bridge, to God be the glory, the bridge will be commission by December this year. This is a hallmark of good leadership.