News
Challenges of life make you stronger, don't shy away – Bishop Ezeofor
News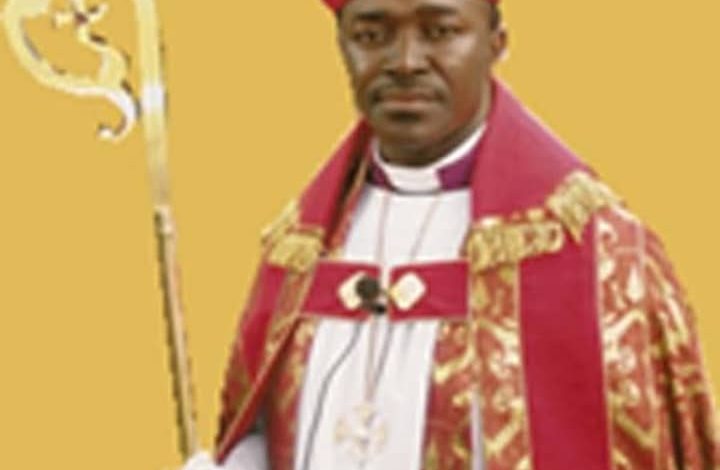 The Anglican Bishop of Aguata Diocese, Right Reverend Samuel Ezeofor, has charged Christians to desist from shying away from challenges.
In a sermon at Saint Luke's Anglican Church Uga in Aguata Local Government Area during a service of dedication of the new church building, Bishop Ezeofor maintained that challenges of life will make one to be strong, and advised Christians to always accept challenges of life.
He thanked the parishioners of Saint Luke's Uga for accepting the challenge of completing an edifice for God, urging them to always maintain the sanctity of the church as the only place where powers are received through prayer.
Bishop Ezeofor, who charged affluent individuals to always invest in evangelism, regretted the high rate of idolatry, especially among the youths, which he said leads to damnation.
Right Reverend Ezeofor, who is also the National Chairman of the Evangelical Fellowship in the Anglican communion, EFAC, Nigeria, maintained that the essence of Christianity is to bring salvation to mankind, and cautioned the faithful against amalgamating their faith with idolatry.
In a remark, the Archdeacon of Uga Archdeaconry, Venerable Wisdom Otaluka, and Vicar of Saint Luke's Church Uga, Reverend Victor Uzuakpunwa, who thanked the Bishop for the visit, charged Christians to always use their individual destinies in working out their salvation.
The service, which was facilitated by two indigenous priests of the community, Venerable David Obiagboso and Venerable David Okpalaononuju, was attended by the President of Aguata Diocesan Women's Ministry, Mrs Chinyere Ezeofor, Diocesan officials, traditional ruler of Uga, Igwe Chidi Ezenwugo, and featured special anthem by the choir.
SOURCE: ABS