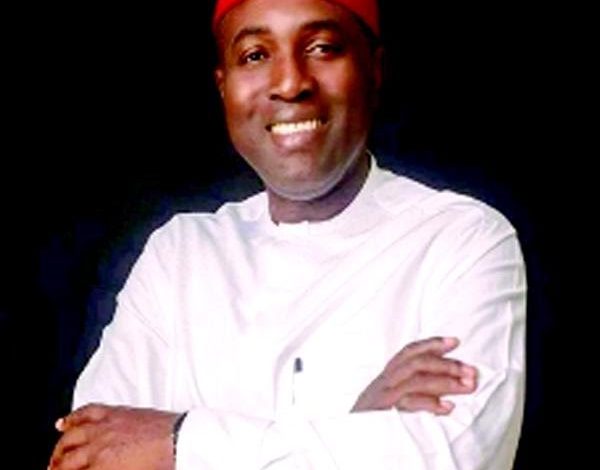 The member representing Nnewi North, Nnewi South and Ekwusigo federal constituency has rejected his nomination as a member of The Anambra PDP campaign council for Me Valentine Ozigbo.
Azubogu, Senator Stella Oduah and all other federal lawmaker from the PDP had been listed on Sunday as part of the campaign council, with a charge for all of them to ensure deliver their constituencies for the PDP.
But Azubogu in a press release made available to TheRazorNews denied being consulted before his name was announced. Recall that other lawmakers whose names were also mentioned as members of the campaign council were like Azubogu not present at the inauguration ceremony on Sunday.
Full text of the press release by Azubogu media office below…
Engr Chris Emeka Azubogu's attention has been drawn to the publication circulating on Social Media with the title: PDP UNVEIL HIGH-POWERED ANAMBRA STATE GOVERNORSHIP CAMPAIGN COUNCIL COMPRISING Obi, Oduah, Udeh, Obiogbolu, AZUBOGU, Okwenna, Others.*
In the said publication, Engr. Azubogu was mentioned to be in charge of Anambra South Senatorial Zone campaign as Zonal Director of the Campaign.
*We wish to state as follows:*
*(1) Engr Chris Emeka Azubogu was not consulted before the said composition of Campaign Council and was surprised to see his name as the Zonal Director for the said Campaign.*
(2) Let it be known that Azubogu had no input in the said campaign council, not even in the said zone he was mentioned to be in charge.
*(3) We wish to state that the quintessential lawmaker, otherwise called 'MR. PROJECT' is currently focusing on how to sustain efforts to bridge infrastructural gap through strategic engagements with all levels of Government, especially the Federal Government. Hence, is seriously pursuing the completion of some of the following projects: Nnewi Industrial Park project, situated at Unubi/Akwaihedi/Uga; Oba/Amichi/Uga/Okigwe Road; as well as pressing home the need for Gas Infrastructure and other key infrastructure that will help to stimulate growth.*
*(4) In view of these, Engr Chris Azubogu therefore, wishes to withdraw himself from the said Campaign Council to enable him focus on critical engagements that will protect the development interests of his constituents.*
*Signed:*
*AZUBOGU Media Office.*
16th August, 2021