Uncategorized
Christian mothers now dress like harlots- women conference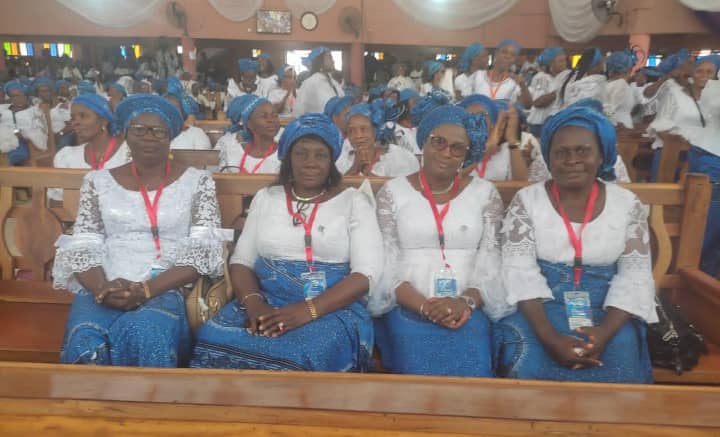 Our correspondent
Women under the Diocese on the Niger (Anglican Communion), Anambra State have expressed worry over growing indecent dressing among members in the name of modern fashion.
The women said they would no longer hide their feelings towards such mothers who had suddenly forgotten they were christian mothers.
Speaking during the annual conference of the women held at St James Anglican Church, Awada, near Onitsha, Pesident of the Women Ministry, Dr. Mrs. Nonyelum Nwokolo, explained that it was a shame for a christian mother to dress like a woman of easy virtues.
Describing the act as morally unacceptable, Nonyelum, who is the wife of the Anglican Bishop on the Niger, Most Rev. Dr. Owen Nwokolo, said the diocese would not hesitate to sanction any of the mothers found culpable.
She said, "Majority of our mothers and our daughters seem to have sworn never to be decent in the way they dress. They just put on anything in the name of a trending fashion.
"As we strongly condemn all forms of indecent dressing among christian mothers in this diocese, I want to categorically state that we will not hasitate to sanction any of our mothers found to have dressed indecently in a manner that does not befit a christian mother".
"We cannot tolerate indecent dressing among our women in this diocese. We, as mothers should dress very responsibly like christian mothers we profess to be. We are expected to be role models in everything we do, including our mode of dressing."