Human Interest
Consortium gets $14m to fight malaria in Anambra, as Soludo targets zero-infection
Human interest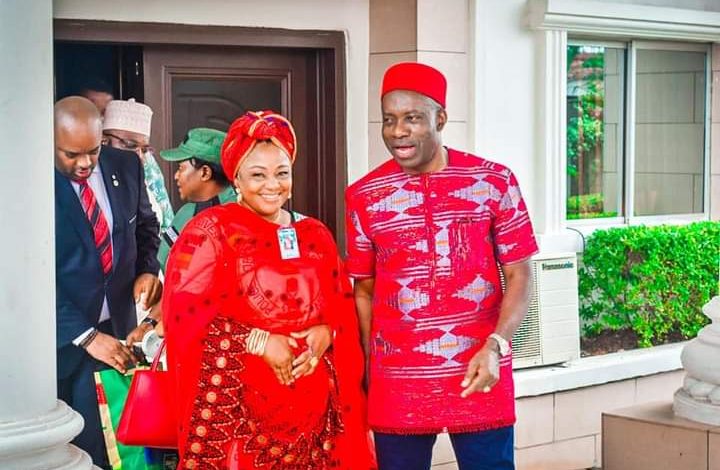 By Nwafor-Okafor
A Consortium, has secured funding of about $14m to procure and commence the distribution campaign of 3.8 million insecticide-treated nets in Anambra State.
The West and Central Africa Programme Director of Malaria Consortium, Dr Kolawole Maxwell, disclosed this when the state governor, Prof Chukwuma Soludo kicked off the distribution campaign organised by the state Ministry of Health in collaboration with the Federal Ministry of Health.
Maxwell said the funds, which were from international philanthropists, were in response to a cost effective malaria intervention in the state.
He said,"In Anambra state, malaria interventions have not been funded by International partners for some time now. I think the last time malaria intervention was funded was in 2014.
"We secured funding of about 14 million dollars to procure and distribute highly cost effective piperonyl butoxide (PBO) insecticide treated nets to provided additional public health benefit over conventional treated nets.
"This PBO nets is more effective because mosquitoes that spread malaria are now developing resistance to the conventional type of insecticide, to overcome this resistance another chemical – piperonyl butoxide (PBO) was added to the net.
"We are taking the distribution to the door-step every households and we are using technologies to track communities where nets have been distributed and where they are yet to get the nets.
"We are urging residents to utilise and take care of the nets to eliminate malaria in the state."
Speaking, Soludo said the campaign for zero-malaria in the state was to help residents understand the significance of the net intervention to prevent malaria deaths .
He urged mothers, traditional and community leaders to help mobilise households during the distribution exercise in their communities.
The governor said,"Since the assumption of our administration, we have been disilting drains across the state to ensure clean and healthier environment to prevent mosquitoes from breeding.
"I want to urge residents to compliment government's efforts by imbibing healthy living and environmental hygiene to reduce or kick-out malaria in Anambra."
In her address, the National Coordinator, National Malaria Elimination Programme (NMEP), Dr Perpetua Uhomoibhi,said Anambra was one of the seven states in the country to benefit from the malaria intervention programme.
She said Nigeria recorded 23 per cent reduction in malaria burden in 2018 compared to 2010 when it recorded 43 per cent reduction.
A representative of the United Nations agencies in the state, Dr Moses Ohanene called for equitable distribution of the nets to ensure that no household would be left out.
Earlier in his address, Dr Afam Obidike, state's Commissioner for Health lamented the low use of insecticide treated net in the state.
He said,"In Anambra we are still recording very low in the use of nets with 23 per cent compared to the WHO recommendation of 53 per cent.
"The Soludo led-administration is investing heavily on healthcare by procuring modern equipment and recruiting more health workers to reduce disease incidence and malaria-related deaths in the state.
"I urge residents to constantly sleep under the net to avoid making themselves vulnerable to mosquitoes as well as visit our health facilities for malaria diagnosis and treatment."