News
Don't abandon Awka like your predecessors did, Anglican Arbibishop tells Soludo
Infrastructure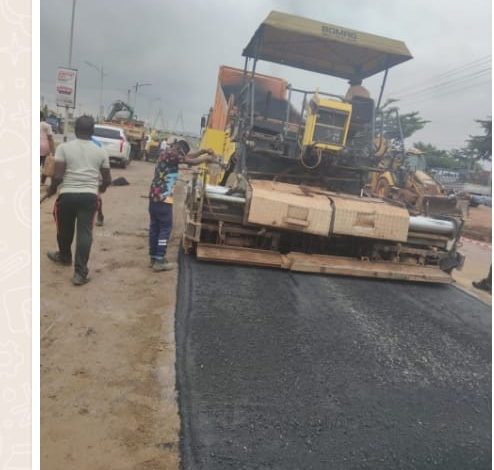 By Nwafor Okafor
The Archbishop, Ecclesiastical Province of the Niger and Bishop of Awka Anglican Diocese, Most Rev Chibuzor Alexander Ibezim has decried deplorable road networks in Awka, the Anambra State capital.
He expressed displeasure that past governors had always developed their communities and neglected the state capital(Awka), calling on the state governor, Prof Chukwuma Soludo not to emulate them.
He said, "I'm more worried about the city of Awka which has been neglected. The roads are worse than any road in any village in the state.
"I'm saying this because other administrations have erred in that area and I want the Soludo administration to correct it. Even Okpuno community that has the biggest population of people, it's now a slum.
"It's good to develop your area as a governor, but the capital territory must not be neglected, but well developed. There's need to revisit it. Awka is a town. I call his attention on that. I'm not saying this to bring down any government.
On the Soludo new taxation regime, the prelate urged the governor to always carry the masses along in his policies to ensure their successful implementations.
He said, "From my little knowledge about business and marketing, there's what we call consumer being king of the market. Those at the grassroots feel the impact most. Whatever policy you're initiating, and it's affecting the consumers, you find out it's not going to work. That's why governance works through grassroots. If the grassroots are happy, the government will succeed. But once the they're not, the government has failed.
I throw it back to his economic advisers so they can advise him properly to take better decisions."
Speaking on the 2023 general election, Ibezim warned that the concept of Muslim/Muslim Presidential candidate and running mate would spell doom for the country.
He warned Nigerian politicians not to play with christians, contending that Nigeria needs christians to succeed, adding, "Let me tell you, if Nigerians are going to succeed, the country should not play with christians and whether you like it or not Christianity has suffered persecution right from the days of Christ up till now.
"But as for what is going on, the church will always succeed and so it is in the interest of peace that the church succeeds. Because anywhere the church doesn't succeed, that place will go back to darkness and for the Muslim Muslim candidate or Christian Christian candidate, it is important that christians should have a a say in government.
"We are not second class citizens and by the time you find christians as second class citizens you are finished yourself;I am looking at Christian Muslim ticket with christian up there and Muslim under him and that is my position and for Nigeria to survive we must recognize the church and nobody fights the people of God and succeed