Column
Dr. Nwachukwu: The Giant Strides Of An Exemplary Leader
Opinion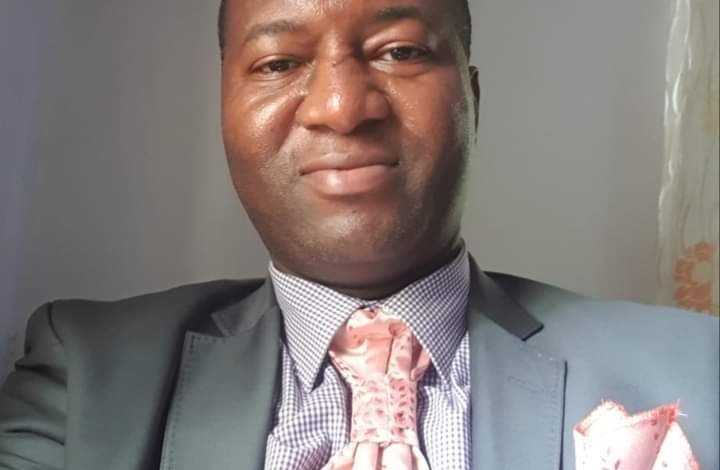 "A leader is best when people barely know he exists, when his work is done, his aim fulfilled, they will say: we did it ourselves"- Lao Tzu.
Dr Nwachukwu has become an exemplary leader and his successful sojourns in the medical field has endeared him to many especially the direct beneficiaries of his philanthropy.
His achievements have continued to speak volumes of his personality, not just as a medical expert but as a philanthropist who has saved humanity from the jaws of death, poverty and difficulties.
His quest into the medical field is best thing to happen to mankind, as he fully utilized it as avenue to engage in humanitarian works, selfless services especially to the poor, needy and helpless; marking him out in the entire Oyi/ Ayamelum Federal Constituency, to say the least.
Born 7th November, 1974, Dr. Nwachukwu, a Fellow of West African College of Surgeons has used his knowledge of medical practice and wisdom of an activist to champion the cause of mankind and improve life of the downtrodden.
It would be unfair to ignore how he fed several families during the COVID-19 pandemic lockdown. And as Head of Umunya COVID-19 Medical Team, he ensured the health of Umunya people was secured and were well tutored on the COVID-19 pandemic.
He, alongside others, ensured that many donated to cushion problem of hunger and effect of hunger during this period.
Recall his operation give 250 families in Oyi and 100 families in Ayamelum Health Insurance under Anambra State Health Insurance scheme, which has been on and are undergoing screening for enrolment into the free medical care of Amaechi Nwachukwu Foundation.
Dr. Nwachukwu's philanthropic gestures to his own constituency has known no bound. In fact, his medical miracles earned him High Chief Ozoigbondu Chikwetalu 1 of Agbongunnehu, Uturu, Abia State in 2006 and Media Practitioners Organization, Anambra State Award courtesy of his Philantropic activities in the Medical world.
Today, over 50 families are under his free medical treatment and surgeries and many indigenes of Oyi and Ayamelum access the free medical services in his hospital.
As the Medical Director of Princeton Specialist Hospital and Orthopaedic Centre, he introduced the private sector regular hip and knee replacement programs in Anambra State, thereby, reducing capital flight from the state and ensuring world-class treatment to both Anambrarians and Nigerians, who hitherto have been going to India for medical treatment.
Also, his introduction of regular spinal cord operations in Anambra State has given new life to many who have been sentenced to die of pain.
He is a trailblazer, and has brought many firsts in his work and practice. His innovative mind and activism would lift Oyi and Ayamelum to another level of progress and prosperity, devoid of old politics of self enrichment and personal aggrandizement.
Ken Kesey, a wise philosopher once said, "You don't lead by pointing and telling people some place to go. You lead by going to that place and making a case," Dr Nwachukwu has been a resilient activist and had championed the improvement of payment of Resident doctors and Consultants in Anambra State.
Today, doctors in Anambra State are better than where they were in 2013.
Notably, he led Protests and advocacy at the red chambers for the good of his medical constituency and was one of those who fought for Medical Salary Scale called CONMESS for Nigerian Doctors in 2009. Against all odds, he has been a regular to National Assembly, either to protest or push for welfare of his professional constituency.
He ensured teaching allowance was included in the salary of doctors in the UCH in 2011. Again, he was one of those who led protests to National Assembly to ensure implementation of National Health Act, thereby entrenching sanity and improvement in the Medical world.
Representation is not new to him. He became the Chairman of all Consultants/ Specialists in Anambra State Teaching Hospital, ensuring that specialist care in Anambra State does not lag behind.
Representation will be taken to different level in Oyi and Ayamelum Federal constituency from 2023 to 2027. He is poised to take the National Assembly by storm to solve the problems of Ndi Oyi and Ayamelum.
He will not be a bench warmer like his predecessors have been at the green chambers. His antecedents speak for him and is sure to deliver the real dividends of democracy at the Green chamber.