News
Elections: Soludo begs Anambra people to vote APGA candidates to sustain development
Election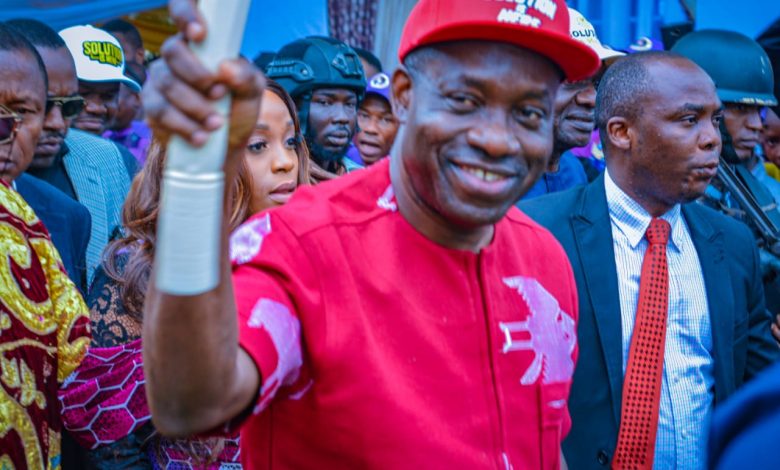 Anambra State Governor, Prof. Chukwuma Soludo has appealed to people of the state to vote for candidates of the All Progressives Grand Alliance (APGA) in next Saturday's election.
He said doing so will help him sustain the tempo of development across the 21 local government areas of the state.
APGA the ruling party in the state had last Saturday failed to clinch any of the three senatorial seats in the state. It also clinched only four out of the 11 federal constituencies, with Labour party clinching majority of the seats.
Next Saturday's election is viewed to be a tough one for Soludo, who needs as many legislators from his party, to be able to function effectively.
Soludo who appealed to Anambra people through his Chief Press Secretary, Mr Christian Aburime, on Friday, said the best way for the people to support his administration's development strides was for them to massively vote the candidates of APGA in the election.
"If we have APGA in control of the state assembly, we will continue to do our jobs unhindered.
"But, if the opposition is allowed to have their way, it means that development will be stalled."
He assured that if the people would listen to his appeal and vote the party's candidates, before the end of his first term in office, Anambra State will emerge the most secure, business-friendly, livable and prosperous State in Nigeria.
Anambra will only be holding House of Assembly election next Saturday,having held governorship election in November 2021, which produced Soludo.