News
FG okays Agulu Vocational College, APU ratifies Int'l Football Academy
News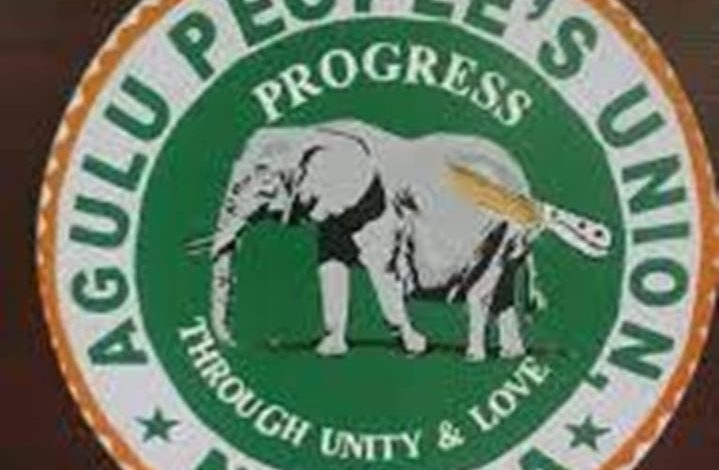 By Tony Okafor, Awka
The Federal Government has okayed the Agulu Vocational Academy for courses on vocational studies.
Sequel, the National Board For Technical Education (NBTE) and National Business and Technical Examination Board (NABTEB) have respectively accredited courses in the academy.
These were contained in the community's communique for its 13th National Executive Council ( NEC) meeting held on October 25,2023 signed by its Public Relations Officer, Chinazo Onwuazombe.
According to the communique, "The Federal Government of Nigeria through National Board For Technical Education (NBTE)National Business and Technical Examination Board (NABTEB), has approved and given Agulu certificate to operate Vocational School to be known as Agulu Vocational Academy ( AVA).
"The Vocational school will offer 23 courses and every year people that graduate from the academy will be given NABTEB certificates.
"Those learning different skills now, at the end of their studies will sit for NABTEB Extero (MODULA) Examination and and they will be issued NABTEB certificates.
The communique maintained that those that would learn production of bags and nylon (waterproof) would start training on November 1, adding that other
courses would follow gradually.
According to the meeting's resolution, more classroom blocks would be needed to accommodate anticipated increase of students of the academy.
Similarly, the Agulu Peoples Union( APU)
has officially ralified the Agulu Lake International Football Academy (ALIFA)
as an International football training academy to train football stars locally and internationally.
Those to be trained in the academy would be between the ages of 13 and 21, while the buildings for the Academy would be constructed in Umunnowu village, Agulu.
The academy, which is the brainchild of a son of the community, based in South Africa, Mike Eduputa, will also be in charge of Agulu Lake Football Club(Agulu Lake FC)
The football club which had been competing with other International football clubs around the world, was
promised maximum support by the APU.
Again, the October 25 meeting resolved that the community would establish a command secondary School in Agulu.
It said,"It will be the first to be established in Anambra state because there is no other place that it is in Anambra. Education Committee was mandated to take it up and meet with relevant bodies so that it will happen faster."
Security matters were raised in the meeting. According to the community's communique, "A total of 101 Walkie Talkies had been bought and it is being coded by security systems providers.
"Twenty five CCTV Cameras had been mounted at different locations in Agulu.
As it stands now some security officers of Agulu are monitoring the movement of people in all parts of Agulu from their different observation gadgets.
"There will be security barriers to be constructed at every boundaries between Agulu and other neighbouring towns.
On health issues, the communique said,
"Following the relentless efforts of the National Executive of Agulu Peoples Union Nigeria, led by Chief Oliver Afamefuna, Owelle Agulu, Anambra State Government has approved that antenatal and childbirth at Agulu General Hospital will be free.
"APU is rebuilding the Doctors' Quarters.
When we visited the place to put things in order for new doctors, we found out that the building is uncompleted.
"The President General lamented the dubious shoddy job done there because what we saw was only roof put on top of blocks. It was neither plastered nor put any fittings.We started constructing soak away and doing the plumbing work, putting doors and windows and other fittings.
"National Executive of APU has concluded plans to employ additional two doctors in order to ensure 24-hour medical services at the General Hospital.
"Further xxplanations were given on ASHIA CARD, which will make the card holders to pay only 10% of their hospital bills.
"We had already taken delivery of Ambulance donated by Chief Amaechi Anyanwo."
Other resolutions of the meeting read in part, "The committee set up to look into the problem of women wing read their report.
WOMEN WING:
"We are introducing Ca ssava and Cocoyam competition "for women where they will be winning prizes the same way that men are winning in yam competition.
CENTRAL PALACE
Massive works are still going on at the central palace.NEC told the National EXCO to ensure that those who demolished Tennis Court built in memory of Late Professor Dora Akunyili were brought to book. Since they don't want to offer any explanation for their actions.
SPORTS
Following the loss suffered by Agulu at the ongoing Anambra Football Tournament, we are introducing Football Competition for all Villages, three times a year.From the competition we will select a team to be called AGULU UNITED FOOTBALL CLUB"
SOCIAL EVENT
There will be *AGULU MASS RETURN 2024.It will involve a weeklong activities, including :Business/Development Summit, Sports Fiesta, Seminars
*Mmanwu Festival/Competition,
* And so many other interesting events.