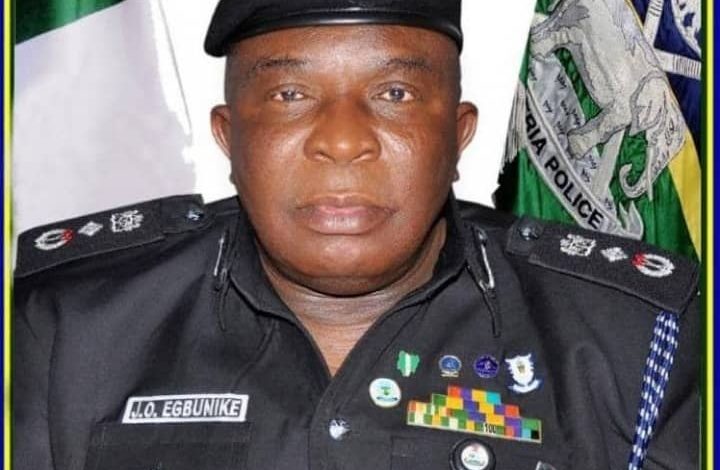 Our Correspondent
Joseph Egbunike, a Deputy Inspector-General and the chief of the Nigeria Police Force Criminal Investigation Department (FCID), died on Tuesday, according to new information.
According to those who talked with FIJ, Egbunike's death began with the seemingly innocuous ingestion of a meal.
On Tuesday, the late DIG was said to be enjoying a lunch in his office when "a fishbone got caught in the incorrect location."
"He was eating in his office when a fishbone became stuck in his throat, and all attempts to dislodge it failed," the person claimed. He had to be brought to the hospital, where physicians were able to surgically remove it."7
According to the narrative, the Police Chief felt better after the treatment and returned home.
"However, not long after going home, he began to experience severe discomfort and was rushed back to the hospital, where he died."
Another source, who also confirmed Egbunike's visit to the hospital to have the fishbone removed, claimed the DIG's obesity put him at risk of worsening his health following any surgical procedure, no matter how simple it appeared.
"His health was so vulnerable since he was fat," the source claimed, "and he did his hardest to control it, such as with the usual bed inside his office that allowed him to rest at short intervals whenever he felt weak."
Until his death, Egbunike was in charge of the highest investigating arm of the Nigeria Police.
Egbunike had, in late 2021, investigated suspended police chief, Abba Kyari, but did not indict him despite indictments by the United States' Federal Bureau of Investigation.
In July, Egbunike also faced contempt following the alleged disobedience of the order of the Federal High Court, Enugu Judicial Division.
Egbunike graduated from the University of Nigeria, Nsukka with BSc in Accounting. He also had a Bachelor of Law, a master's in International Relations and a PhD in Criminology.