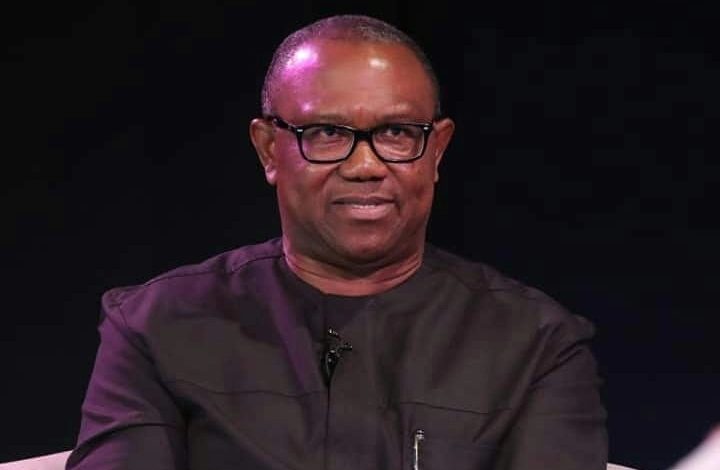 By Ifeizu Joe
A rights group, international Society for Civil Liberties and Rule of Law (Intersociety) has written to the UK Government to thoroughly investigate allegation of the detention of Mr Peter Obi at Heathrow Airport last weekend.
Obi, the presidential candidate of the Labour Party in the just concluded presidential election was said to have been detained by UK immigration officers, and was also assaulted, humiliated and embarrassed.
The group said there was need for a thorough investigation, to avoid same occuring in the future, and to ensure the personal security and safety of the candidate, who is also a high profile UK citizen.
The group stated this in a press statement signed by its board of trustees chairman, Mr Emeka Umeagbalasi and made available to THE RAZOR IN Awka, Anambra State.
A copy of the letter which was attached to the press statement read: "Chief Peter Obi was not only held and embarrassed for hours, but also his luggage and other personal items became objects of thorough search and were scattered into pieces and turned upside down.
"His person was also unlawfully put under caution or bodily restricted, arrested and detained for hours before being let off the hook without remorse or apology.
"The 7th April 2023 Heathrow International Airport incident has been found not to be the first in the months gone by. As recently as months gone by in 2022, Chief Peter Obi was surprisingly accosted by the same UK Immigration officers at a UK Airport and sniff-dogs and immigration search officers were let loose on him, claiming that "there was a shared intelligence from Nigerian Government that he (Peter Obi) was moving millions of British Pounds into UK as an international money launderer through an accomplice that traveled with him".
"Not only that his luggage was scattered and torn to shreds, but also her wife was bombarded with interrogative phone calls from the UK immigration officers. Hours after the embarrassment drama, the captor UK immigration officers found nothing incriminating on Chief Peter Obi and he was allowed to go."
The letter described Obi as a citizen of UK, and a taxpayer, who has diligently paid his taxes in the country, and should not be humiliated.
The group listed those it directed the letter to as; UK Foreign Secretary, the Rt. Hon James Cleverly; the UK Minister of State for Foreign, Commonwealth and Dev Office, the Rt. Hon Andrew Mitchell, the Co-Minister of State, Foreign, Commonwealth and Dev Office, the Rt. Hon Anne-Maria Trevelyan, the UK Parliamentary Under-Secretary for Foreign, Commonwealth and Dev Office, the Rt. Hon David Rutley.
Others are the UK Parliamentary Under-Secretary for Foreign, Commonwealth and Dev Office (2), the Rt. Hon Leo Docherty, the Lord Alton of Liverpool, David Patrick Paul Alton and the Baroness Cox, Caroline Anne Cox.