News
Gunmen Plot Attack On Anambra Airport Over Monday Flight Operations
News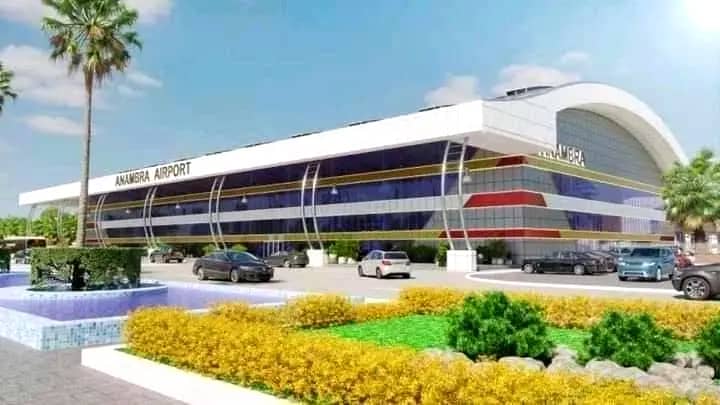 The need to intensify security at the Anambra International Cargo and Passenger Airport Umueri in Anambra-East local government area of the state has become paramount, following an alleged threat notice sent to the airport authority by gunmen.
A source from the Anambra International Cargo and Passenger Airport, who spoke with our correspondent in anonymity, said the threat notice from hoodlums has halted flight operations and other activities at the airport on Mondays as hoodlums threatened to pull down the entire airport, if the order on no work at the airport on Mondays was disobeyed.
Following the alleged threat notice, the source said the airport management has instructed workers not to come to work on Mondays in the interim. It also recalled that sometime in August this year, a female passenger was attacked by hoodlums around the airport but was not killed.
The source equally recalled that a man was killed in cold blood by hoodlums along the airport road this year, adding that there was an urgent need to tighten security at the airport especially at night time.
It narrated how hoodlums waylaid staff of the airport along the road and forcefully snatched their phones and their bags from them. The source said the reason for the incessant attacks unleashed on them after work was that flight operations ended at 7pm everyday and as at that time getting taxi to take them to where they would safely get vehicles to their respective homes become difficult, hence they become susceptible to attacks by hoodlums.
Although the source stated that there are no temporary accommodation for workers yet at the airport even as they closed late at night, it said workers usually find their way home at night, irrespective of the porous nature of the airport road at such times, adding that there was need for the airport management to provide vehicles to convey workers after close of work at nights.
Meanwhile, the Police Public Relations Officer of the Anambra State Command of the Nigeria Police, DSP Ikenga Tochukwu Anthony, told our correspondent that the Anambra International Cargo and Passenger Airport was well secured by the police and other security agencies.
Ikenga said the Command has not received reports of any threats of attack on the airport but assured the citizenry of watertight security at the facility.
He said, "The police is there. Civil Defence is there and other security agencies are there too. We have not received any reports of threat notice on the facility. There is security at the airport and people fly in and out of the state. There is no security threat in the airport whatsoever."
Source: Newsprobeng