News
Hall of Fame: Soludo delists 1st Anambra Executive Governor, Mbadinuju
News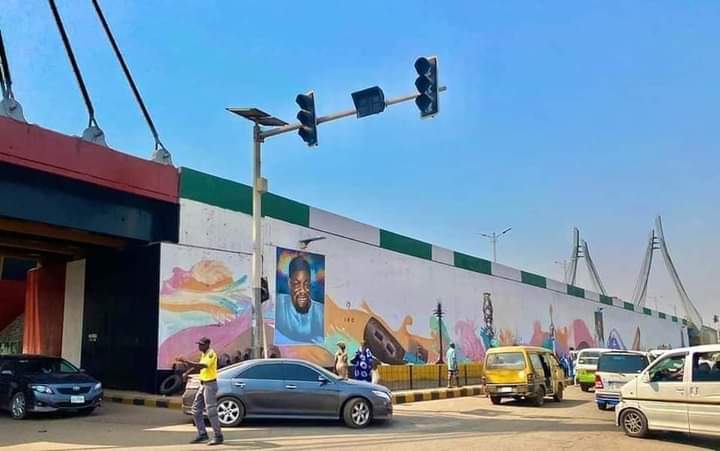 In a bid to recognise Very Important Persons( VIPs) in the state, the Anambra State Governor, Prof Chukwuma Soludo, has begun what could be called a Hall of Fame for such people with graphic representations of their images( pictures) on the three major flyovers in Awka, the state capital.
Prominent amongst those so recognised ,include the late Dr Nnamdi Azikwe ( Zik), late Igbo leader, Dim Chukwuemeka Odumegwu-Ojukwu, late former Vice President of Nigeria. Also so recognised are former governors of the state.
Conspicuously omitted in the hall of fame is the first executive governor of the state in the current democratic dispensation, Dr Clement Chinwoke Mbadinuju. The exclusion has attracted condensations in both the traditional and social media.
Angered by the development, a social commentator, Onyemaechi Uzodi, said, " Soludo will one day become history. So, he should not treat his predecessors this bad. The omission of Mbadinuju in this exercise is standing history on its head.
CHINWOKE MBADINUJU
After the return to democracy in 1998, Chinwoke Mbadinuju became the People's Democratic Party (PDP) candidate for Anambra State governorship in competition with professor A.B.C Nwosu, who had served four military governors as commissioner for health, after a dispute that had to be resolved by the PDP Electoral Appeal Panel.
Mbadinuju had been sponsored by Emeka Offor, an Anambra kingmaker. After a falling out between Mbadinuju and his "godfather", Offor, the power struggle between the two men crippled the machinery of government in the state. By September 2002, unpaid teachers had been on strike for a year and civil servants and court workers had been on strike for months. The president of the Onitsha branch of the Nigerian Bar Association (NBA), Barnabas Igwe, said state leaders had pocketed the money meant to pay the striking workers. On 1 September 2002, Igwe and his pregnant wife Amaka were brutally and publicly assassinated by Nigerian militia men.[
While in office, Chinwoke Mbaninuju passed a law that created the Anambra Vigilante Services, which legally enshrined the Bakassi Boys, a popular if feared vigilante group credited with reducing crime in the state. Mbadinuju said that crime in the state had reached such an appalling level that something had to be done.In a November 2009 interview, Mbadinuju defended his decision on the basis of the results it achieved in reducing crime.
He later fell out with Chris Uba, another power broker or godfather in the state. Mbadinuju claimed that he was excluded from the governorship contest in 2003 despite winning the PDP primaries because Uba and President Olusegun Obasanjo opposed his candidacy. In his place, Dr. Chris Ngige ran for the PDP in the 2003 Anambra governorship.