Health
Health workers protest Soludo's free antenatal, delivery services
News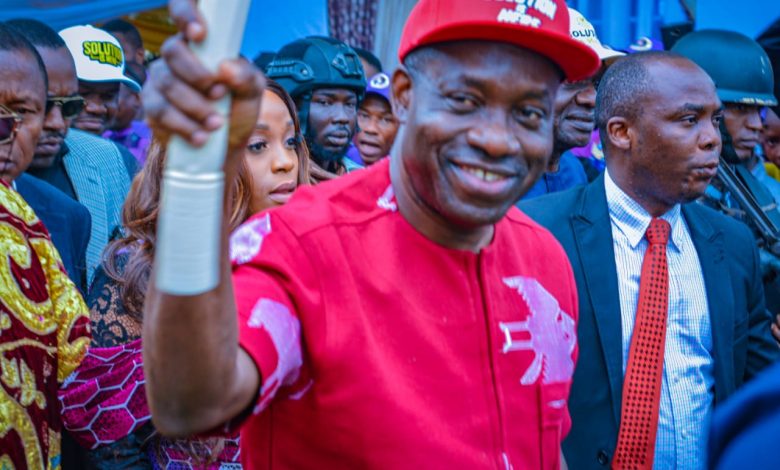 By Our correspondent
Some health workers in government facilities in Anambra State are not happy with the pronouncement by the state governor, Prof Chukwuma Soludo, of
free antenatal, delivery services for pregnant women in the state.
A top government official disclosed this in a function.
He said," We are doing well in the health sector. You may have heard of our free antenatal and free delivery services.
"Our governor, Prof Chukwuma Soludo is committed to this project. Though some of our health workers are not happy with the pronouncement. They see it as a way of denying them of 'some little little back hand income'.
"They are secretly protesting against it for selfish interest, because for them that will be the end of their extra income. We won't allow them to sabotage the programme.
" The programme has come to stay. The governor is passionate and committed about it. Those are the kind of things we do here in the state to make life more meaningful to our people.
Recall that Soludo had recently directed that all pregnant women registered in government hospitals and health centres across the state would enjoy free antenatal and delivery services.
Soludo gave the directive at Nnobi General Hospital in Idemili South Local Government Area during the launch of the initiative, which was part of his administration's efforts to cushion the effects of the fuel subsidy removal.
According to the governor, the free services would continue as long as he would be at the helm of affairs in the state
He urged Anambra communities to contribute their quota, adding that government alone could not do everything as, according to him 98 percent of Anambra funds were in the hands of private people while government only controlled two percent
The governor said the initiative would ensure that Anambra people enjoy good health, adding that 500 health workers to be employed by the state government, have been trained.
He further explained that part of the reason for the initiative was to further reduce the rate of maternal/infant mortality.