News
Holy Ghost Fathers' sack: Priests fail to show up for Masses in St Martin's
Religion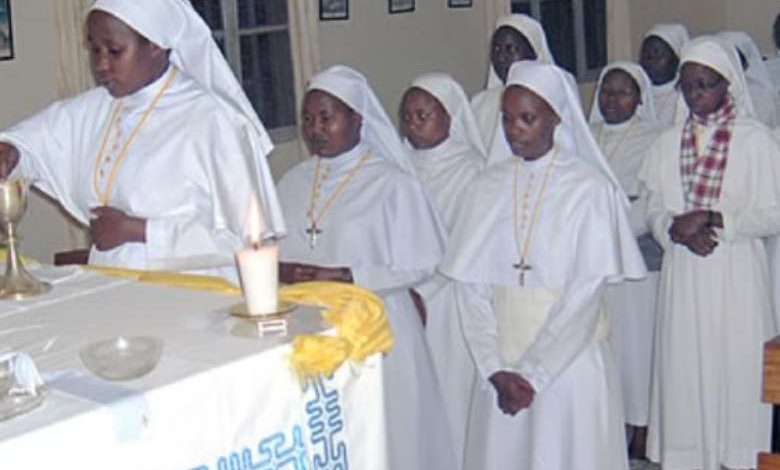 By Our Correspondent
THE crisis between the Catholic Bishop of Nnewi Diocese and priests of the Holy Ghost Fathers Congregation at St Martin of Tours parish, Ihiala has taken a new dimension as the resident Holy Ghost Fathers failed to celebrate the Sunday Mass.
THE RAZOR gathered that the Bishop had directed the embattled Holy Ghost Fathers not to celebrate Mass in any church and obeyed, in spite of the fact that worshippers thronged the church for the 6am, 8am and 10am Masses.
A parishioner who spoke to THE RAZOR said all the people who came for the three Masses stayed till 12.30 pm before going home when it became obvious to them that there would be no service for the day.
He said: "The Bishop asked the Holy Ghost Fathers not to say Mass in the Parish, including the out stations today's Sunday.
"As a result, Parishioners who came for 6am mass stayed till the time for the second Mass at 8am, yet there was no Mass. And they all stayed together with those who came for the 10am and they waited till 12.30 this afternoon before dispersing.
"The atmosphere in the Parish was tense but parishioners controlled themselves because we can predict the Bishop's next action.
"There is indeed looming crisis. Surprisingly, the Diocese is saying that all is well and dismissed the prayer procession by women as nothing.
"Perhaps the only thing that will convince the Bishop that there is crisis is if they were carrying placards."
"It was just some CWO members on rosary procession", the Diocese was quoted as saying.