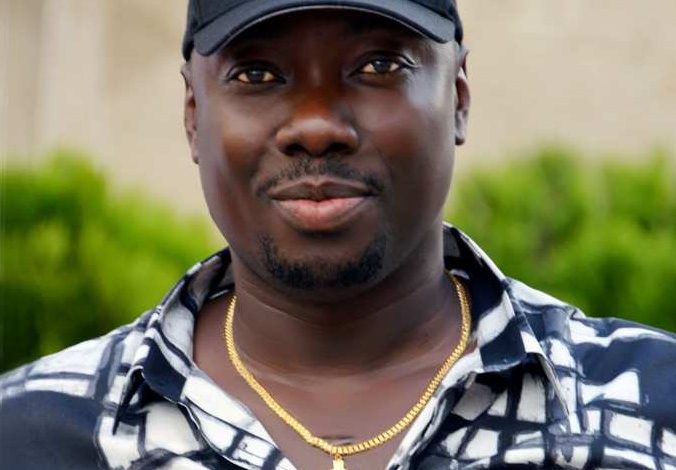 If you call Obinna Iyegbu aka Obi Cubana, one of the princes of champagne life in Nigeria, you won't be wrong. The Anambra born businessman is the brain behind Cubana Lounge Abuja and Port-Harcourt as well as Ibiza Lounge Abuja, three hangouts where you can always you find not just both cities' young and upwardly mobile crowd but local and international celebrities.
For many what makes Iyegbu's success story unique is not just his managing to keep both Cubana Lounge Abuja and Ibiza  relevant for upward of ten years, opening another hangout in the Garden City, even when many joints have come and gone off the scene, it's also his recent foray into the hospitality industry. The man who started out running a beer garden in the Garki Area of Abuja after an unsuccessful search for a job post National Youth Service Corps (NYSC), now owns three hotels in the Federal Capital Territory (FCT), the Caledonian Suites, Cubana suites and Grand Cubana Hotel. Also to be launched soon under the Cubana name is the Cubana Lounge and Events Centre Owerri and Concierge Bed and Breakfast, Abuja.
Speaking on how it all started, at the poolside of the Grand Cubana Hotel, Iyegbu who despite the popularity of his nightclubs and hotels loves to maintain a low profile, opined that his was a case of necessity leading to invention. "After an unsuccessful search for employment, I set up a garden where people hangout after work. From the patronage I got at that level, I  knew that I could do better, if I upgraded a bit by providing quality service in a more posh environment. This led to the establishment of Ibiza in the Garki Area", he said in his characteristic self-effacing manner. Even when he says divine providence the bigger part of his story, the soft spoken hotelier says his shouldn't be categorised just as meteoric rise but a case of constant planing and hardwork.    "People may look at what one has achieved and think that it happened like magic. But from the onset, we understood the nitty-gritty of the business. It took a lot of planing and determination to change how the business was done here in Abuja. When I was setting up Ibiza, friends said I should pour palm kernels on the ground, but I insisted on using inter-locking tiles. We invested on having a cosy interior, got good hands for the bar and kitchen department. We didn't compromise on security. Ibiza was the first lounge to have standby cleaners in its toilets and despite how well we did then, we soon noticed that Wuse 2 was were the crowd always headed to, so we took the giant leap by opening Cubana in that neighbourhood", he said.
He equally opined that finding one's niche is important to exceling in Nigeria's tough business environment. "I so much believe in the service industry  in  an economy like ours and most especially in a place such as Abuja which is still rated a good conferencing city and a city where people have time for leisure", he enthused.
"I agree that businesses that have managed to remain open for three years in Nigeria deserve commendation and people wonder how I have carried on for ten years, but I remember clearly that I settled for the service industry after I tried buying and selling-with phones, even going into importing other goods", he added. Most nightcrawlers in Abuja  would agree that the joints run by Iyegbu have remained in high demand. He links this to his also being a client, an ardent tourist, saying "I club in almost every city I visit within and outside the country, so I can tell a well run hangout or hotel".
"I'm always motivated to replicate in my own country , what I see in old but well maintained cities like London, Paris, Rome and even in South-Africa which has relatively newer cities- from the roads, to the rooms in the hotels and the toilets in the pubs are all like new", he added. Through the interview the tall and dark businessman politely asked for excuse a few times to speak with his staff both on the phone and with those who came over to his table for instructions, it's the same thing with clientele who stopped by to say hello, whom he personally acknowledges. Despite his hands- on approach to running his business, the 1998 Political Science graduate from the University of Nigeria Nsukka emphasised that he delegates duties to trusted subordinates, going far as paying senior staff on commission basis. "There is no one who has worked with me from the level of supervisor for six years who earns a salary. No, that's not my style, these guys some who have grown with me, all the time displaying honesty and commitment work on commission basis", he revealed. It's no surprise that when asked how he keeps to the required standard in his outlets, he reiterates his method of raising leaders from his team. "Yes in the hospitality industry getting the best from personnel is a big challenge. But when you show people they can grow under you, you will bring out the best in them. When someone knows his has certain percentage in any sale made, he will ensure that he sells the services we have to offer to earn a good income", he posited.  Speaking on his advice for young people who want to start up businesses he says: "Stay Focused, hard work is key, don't  relent on your efforts,  don't get lackadaisical and feel accomplished at any level of success". Still sharing success nuggets, Iyegbu says seeking God's grace is equally important as well as rewarding resourceful staff. "Young people always have to pray for the grace of God because many have worked hard and might not be satisfied with the results they have. Getting and keeping the good hands is key too. I am not one of those who think they can do everything building their entire business around themselves. I am lucky with the people I work with. They are agile and youthful. They don't sleep, they don't get lazy. On the average we close here by midnight and by 7am, when I come to the hotel, I will meet senior staff like my General Manager, alert and ready for the day". Quick to respond on his aspirations for the future, the Cubana boss who is in his early 40s, keeps it short and simple. "Before I get to 50 I want to build a 6-star hotel in Nigeria. It doesn't have to be in Abuja. It could be located in Lagos. But we have to conduct a feasibility study before deciding on where to locate it. Ultimately, I hope to have built my brand name to the level that people will apply for franchise".
This article was first published in Sun newspaper