Politics
How some INEC officials allegedly collected N200 million bribe to delist Soludo
Politics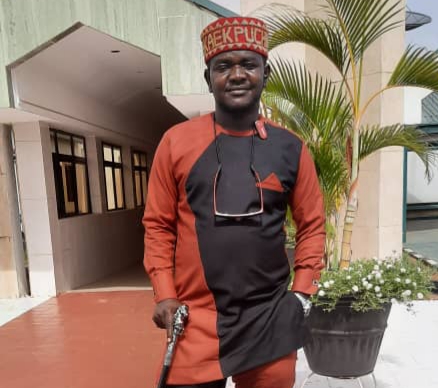 An APGA Stakeholder, Evangelist Chinedu Obigwe, has called on the Independent National Electoral Commission to immediately adhere to the court order, by returning Prof Chukwuma Soludo as the authentic candidate of the party.
Obigwe alleged that over N200 million bribe was given to some INEC officials to delist the former governor of the Central Bank, Prof Chukwuma Soludo.
He said,"It's important for the general public to know the desperation of corrupt officials in INEC to swallow the N200million bribe that was given to them by a certain woman to do her bidding .
"I reliably gathered from my findings that the legal department of INEC after a painstaking study of the various subsisting court judgements that were delivered in favour of Victor Oye and the Jigawa High Court judgement advised the leadership of the commission in their report to publish Soludo's name as APGA candidate for the November 6th governorship election.
"Surprisingly, those in the commission that collected N200million bribe had upper hand .
"For the first time in the history of the commission, they jettisoned the report of their own legal department and opted for voting before taking a stand on a matter of such nature.
"This was how they came up with the decision to publish Chukwuma Umeoji as APGA candidate.
"Funny enough, this Umeoji is not contesting for Anambra governorship election rather he is playing spoilers role against APGA in favour of APC .
"Ndi Anambra are not joking with this election and will resist rigging of the election with the last drop of their blood and that is to say that some people's evil plan to rig the election is dead on arrival.
"I have no problem with Chukwuma Umeoji contesting for Jigawa State Governor because he is already rejected in Anambra.
"No single reasonable person in Anambra that is supporting him because they already know that he is not a governorship material and that he cannot govern a state like Anambra.
"Soludo is the man ndi Anambra have been waiting for and no amount of gang up can stop him.
I doff my cap for INEC legal department because posterity will definitely be kind to them for standing on the side of truth.
It is not late for INEC to do the right thing by publishing Soludo's name as APGA candidate for the November 6th governorship election especially when they put into consideration the latest Awka High Court judgement that ordered them to do so.