Column
How Zik 'disappeared' in 1966
History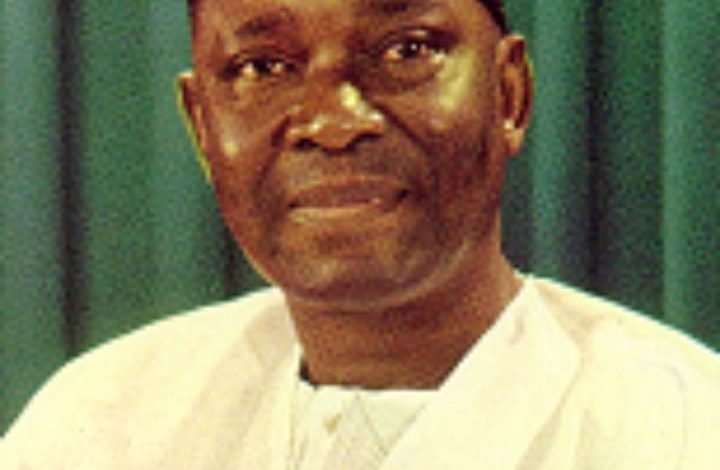 By Emeka Obasi
Major Abraham Eghagha got me thinking about President Nnamdi Azikiwe's role in the January 15, 1966 military intervention. He was reacting to my piece on Major Chukwuma Nzeogwu.
Eghagha[N1067] is 78 years now and served in the Nigeria Army Medical Corp[NAMC]. He retired in 1982, three years after his elder brother, Brigadier Harris Eghagha, stepped aside as Military Administrator of Ogun State.
He reminded me that Dr. Azikiwe knew about the coup and that could explain his cruise to the Caribbean just before the Majors struck. Maj. Eghagha promised to let me know the part played by Zik and Major Ikechukwu Obienu when he turns 80.
I cannot speak for the dead. Obienu was murdered by Sergeant Sabo Kwale on July 29, 1966. Dr. Azikiwe died on May 11, 1996. However, I can speak out for the globe to hear. The January 1966 coup was an open secret. I still wonder why it took some people unawares.
Maj. Eghagha should be in a position to tell us more. His brother, then Second Lieutenant Eghagha, was part of Operation Damisa, code name for the plot. His mates who also took part in the exercise were: John Atom Kpera, Dag Waribor, Emeka Omeruah, Ogoegbunam Ibik and Ezedinma. All subalterns claimed they did not know it was going to be a coup.
Another Urhobo man, like the Eghaghas, Lt. Esio Orho Obada, was Aide de Camp to Zik and flew out with the President. Obada was close to young Igbo officers like Ben Gbulie[who also took part in the coup], Joseph Ihedigbo and Simeon Uwakwe. ADCs before him were Alex Madiebo, Mike Adelanwa and Sunday Adewusi.
Obada returned to the country without Zik. The personal physician of the Owelle, Dr. Humphrey Idemudia, also arrived the country while Zik continued his medical cruise to the West Indies.
Many have accused Major Emma Ifeajuna of leaking the plot to his kinsman, President Azikiwe. It is yet unclear who leaked the plot to Chief Samuel Akintola, Premier of the Western region who also intimated Sir Ahmadu Bello, Premier of the Northern Region.
As a kid, I heard stories about Zik of Africa. Some of us were told that 'he could speak better lingo than the Queen.' I was told that Zik was beyond human destruction. We were fed with a tale that when his white wife tried to kill him, Zik disappeared.
The myth of Azikiwe. Like urban legend, that is my take. There is no confirmation that Zik ever married a white woman. And,of course, he was damn human. That was why he chose not to be a dead hero. The Owelle would always say only a mad man would argue with the man with a gun.
Officially, Dr. Azikiwe, was on leave when the soldiers took over. He handed over to Senate President, Dr. Nwafor Orizu. The President first traveled to the United Kingdom to take care of pressing health issues. From there, Zik journeyed to the Caribbean.
Another top government official, Alhaji Inua Wada, who was about six months old as Defence minister, was also in Europe at the time. His predecessor, Alhaji Muhammadu Ribadu, had passed on in May 1965. While the new Defence minister stayed in Zurich, Alhaji Ibrahim Galadima, acted in that capacity.
Wada's nephew, Murtala Mohammed, was at Sandhurst same time as two of the plotters, Chris Anuforo and Tim Onwuatuegwu. Another mate of theirs, Iliya Bisalla, was sounded out by one of the leaders of the military action, Wale Ademoyega.
Bisalla showed commitment to other things during Ademoyega's mind game while the Battle Group Course supervised by Adekunle Fajuyi, lasted in Abeokuta. Gbulie was one of the course participants.
Ademoyega had earlier stumbled on top politician, Chief Hezekiah Davies, cooling off somewhere off the Lagos Marina. In the course of their discussion, H.O.D. told the officer that something was in the air, which he could not really tell.
Chief Akintola was in Kaduna as guest of the Sarduana of Sokoto on January 14, 1966, just a few hours to the coup. He warned his host of an impending plot on January 15. The Aare Onakanfo even advised that both should flee to Niger Republic.
Alhaji Ahmadu Bello did not listen to his Western region counterpart. According to his Personal Secretary, Gidado Idris, other visitors that fateful night included Alhaji Ali Akilu, Secretary to the Northern Regional government, Brigadier Sam Ademulegun, Commander First Brigade, Kaduna and Alhaji M.D. Yusuf, Police Commissioner.
The Northern Premier had concluded plans to travel to Sokoto for the muslim sallah holidays on January 15. His Chief Driver, Ali Sarkin Mota[Ali Kwarbar] and ADC, Aliyu Kangiwa, ensured all was in order as guests were entertained.
Zik apparently went for discretion in place of valour. He chose to watch events from overseas. Not even the Commonwealth Prime Ministers' Conference in Lagos which ended on January 12, could bring him back to Lagos.
According to Ademoyega, Dr. Azikiwe, was not penciled down for arrest. " Only the heads of government, that is, Prime Minister, the four regional premiers and their right hand men, were considered most essential to arrest throughout the country," he said.
Trust Zik, he did not want to take chances. He stayed away. Some said, Chukwuma Nzeogwu was eccentric. There was no guarantee that Ifeajuna would have saved Zik's life if he did not travel out. However, Onwuatuegwu, was 'kind' enough to spare, Sir Kashim Ibrahim, Governor, Northern region.
The governor was just lucky because some of the soldiers actually wanted to shoot Ibrahim. Onwuatuegwu offered himself instead. Nzeogwu was said to have apologized when the governor was brought before him.
If Zik left the country, I wonder why Akintola and Ahmadu Bello stayed put. It pains me that Ademulegun, who was the most senior officer in the North and had Nzeogwu and Onwuatuegwu under his command, was murdered with his wife, Feyisitan. And that was right before their little daughter, Solape.