News
I was tortured at Awkuzu SARS, says Peter Obi's supporter
News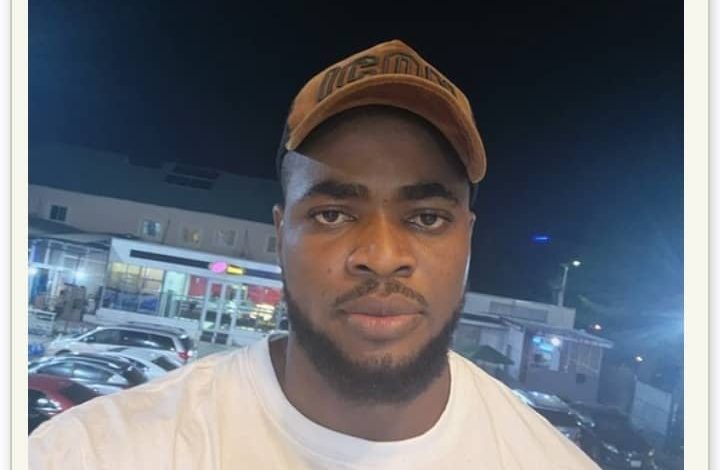 Nnamdi Chude, a supporter of Peter Obi who was arrested by the interpol in Anambra during the March 18, gubernatorial and house of assembly elections, speaks after his release
His tweets read;
"Dear Nigerians ,
I thank you all for your love, kindness and solidarity while I was held in detention. I am most humbled and honoured for your relentless demand for my release. Special thanks to @PeterObi, @SamAmadi, @valentineozigbo, @obyezeks, @FrankNwekeII
"Big thanks to great personalities who made concerted efforts to get me released. @AishaYesufu @YeleSowore @YarKafanchan @YunusaTanko. The list is too long. I appreciate you all.
"I am thankful to @ruffydfire @DavidHundeyin .
"It is important to state clearly that the voices of young people cannot be silenced. We will continue to demand for a better deal in our country. We will contain to clamour for good governance and strong institutions.
"For the records, my experience from arrest to detention was unpalatable, unpleasant and unjust. I was hounded into the boot of waiting car with cuffs. I was accused by the security agents in Anambra of planning to stage a protest and overthrow the government.
"I was accused of calling out the police. Apparently, they didn't understand that I was just adding my voice like every other young person out there who are desirous of a better society.
"On getting to Awkuzu Sars from my point of arrest, I was manhandled, ruffled and treated like a common criminal. Shout out to the OC Awkuzu Sars who cautioned them to stop the act. He's a fine officer.
"The Cybercrime unit of Interpol were just too good. They represent the finest versions of the Nigerian Police. I hope other units of the Nigerian Police can emulate them. They also parade the smartest and most brilliant sets of the Nigerian police.
"Going forward, it is important to state that the Nigerian Police needs to be insulated from political interference. As critical enablers of societal progress and development, the institution is in need of Independence from the machinations of political actors."