News
Igbo youth group lauds Soludo for rehabilitating Awka/Enugu Expressway
News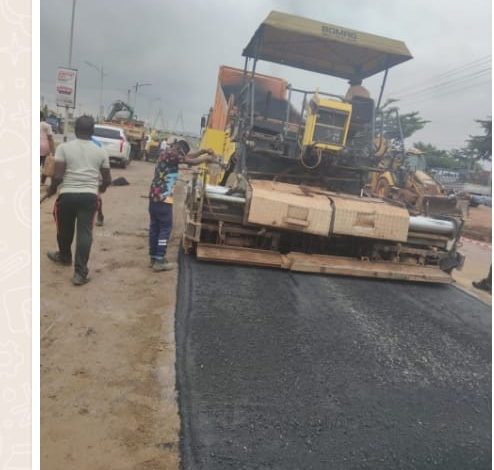 By Nwafor Okafor
Igbo youth group under the auspices of Igbo Youths For Positive Change, has lauded the Anambra State Governor, Prof Chukwuma Soludo, for rehabilitating the Amansea axis of the Enugu/Onitsha Expressway.
The National President of the group, Chinedu Obigwe, made commendations on Saturday in a chat with journalists in Awka, the Anambra State capital, stating that Soludo was living up to the expectations of the Anambra electorate that reposed confidence in him.
While stating that Soludo inherited lots of challenges, Obigwe said he was doing his best to tackle them. He said, "The Governor has been repairing failed portions of Anambra roads.The repair his administration did at the Amansea section of the Enugu/Awka Expressway made motorists plying that road to be happy with his administration.
"As if that was not enough, he used one of the best construction companies that is known in Anambra State with quality projects delivery to repair the Amawbia section of the Enugu/Awka Expressway."
He maintained that Soludo was truly targeting to turn Anambra to a liveable and prosperous homeland, adding that, "IDC construction company did not waste time to mobilise their equipment to site for the rehabilitation work at the Amawbia of section of Enugu/Awka Expressway because they want the Governor to succeed and for the people of Anambra State to be happy.
"The bad portion of the road has been causing serious gridlock for motorists but after the rehabilitation work that was done on the road, the gridlock disappeared from that section of the road and motorists plying that road are now enjoying it.
The group also commended the demolition of illegal structures exercise on waterways the governor commenced in Onitsha areas some weeks back as well as the fight against hoodlums, noting that "Anambra is reclaiming its lost glory."
The group's statement read partly," Another commendable thing the Governor did is his administration quick response to the outbreak of monkeypox in the State. As if that was not enough, the Governor brought foreign development partners to Anambra State for them to tap on the opportunities in the state and invest in our beloved State.
"In fact, when you consider the calibre of personalities in the foreign partners delegation, you will agree that Governor Soludo brought the World to Anambra State. The truth is that when Governor Soludo is done with what he has in mind for Ndi Anambra, our state will be transformed into one of the best states in Nigeria and Africa at large.
He urged the people of the state to continue to support the governor to enable him actualise his mission of turning Anambra to a liveable and prosperous homeland.