Politics
In Last Push to Take Anambra, Obi Campaigns for LP Assembly Candidates 
Election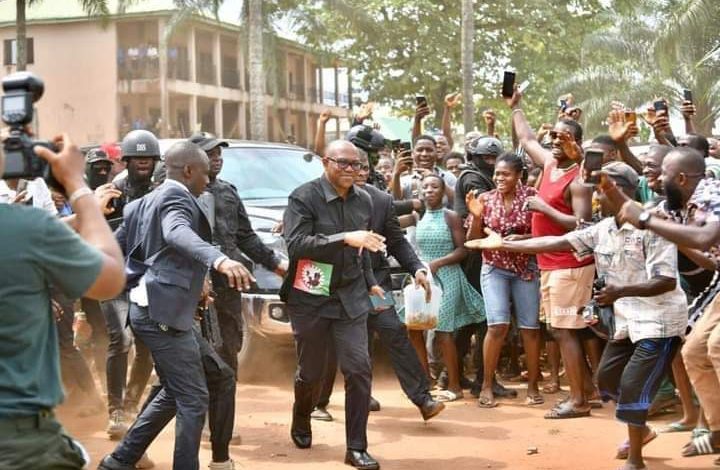 ~ Party hopeful of majority seats
By Ifeizu Joe
Presidential candidate of Labour Party (LP), Mr Peter Obi, on Thursday took time to tour the state constituencies in Anambra State, to campaign for assembly candidates of the party in the state.
Obi crisscrossed many local government areas of the state, endorsing the party's candidates, and calling on voters to elect the them, saying they were the most competent.
Among the places he visited are; Anambra East, Anambra West, Ogbaru, Awka North, Awka South and several others, where he introduced the Labour Party candidates to the electorates.
Meanwhile, The Anambra State chapter of Labour Party has expressed optimism that the party will sweep the 30 seats in the state House of Assembly.
The state chairman of the party, Hon Emeh Ugochukwu stated this during a press conference at the state party secretariat in Awka.
He said he is confident that the massive votes the party got during the presidential election will be replicated on Saturday.
"We are very happy with the level of support Anambra people gave to LP during the last election. We are calling on them to come out en masse and replicate it again.
"We are not expecting anything less than winning all the 30 seats in the House of Assembly. Our candidates are very competent, and our target is to get committed lawmakers who will work for Anambra people.
"We are not aiming at impeaching anybody as many people are thinking. So, we call on the people to vote for Labour Party massively."