News
Insecurity: Why we have not impeached Buhari – Chris Azubogu
News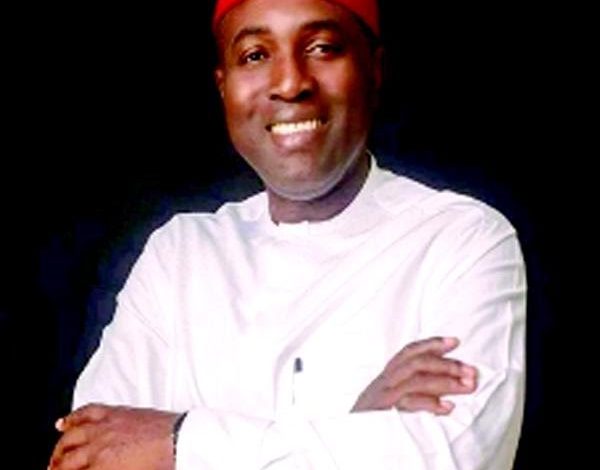 Tony Okafor, Awka
The Anambra State member representing Nnewi North/ Nnewi South/Ekwusigo Federal Constituency in the House of Representatives, Chris Azubogu, has given reasons why the National Assembly has gone on with the planned impeachment of President Muhammadu Buhari over the insecurity in across the country.
Stating that the plot was still on the card, Azubogu, however quipped that the advantages of not impeaching the president at this point outweighed the contrary.
Azubogu who is the Senatorial candidate for Anambra South Senatorial District on the platform of All Progressives Grand Alliance (APGA) in the 2023 general elections spoke on Thursday as a guest in the November 2022 Congress of the Nigeria Union Of Journalists (NUJ), Anambra State Council.
Recall that the minority caucus in the National Assembly had on July 28, 2022 handed down a six-week ultimatum to President Muhammadu Buhari to ensure a significant improvement in the security situation in the country or risk impeachment. The federal lawmakers threatened to review the situation at the expiration of the ultimatum.
As a consequence, the leadership of the red chamber quickly convoke a security meeting which was attended by heads of the military, security, intelligence and para-military agencies in the country to find out why the insecurity situation persisted despite the consistent allocation of funds to them for the purpose of combating the scourge.
Reiterating that the situation (insecurity) across the country had not abated, Azubogu described impeachment as a constitutional requirement to deal with such situation.
" However,we should know that impeachment is as difficult as a carmel passing through the eye of a needle in situations like this. We are talking; we are lobbying. But in all, we are working towards ensuring that a person with capacity and competence becomes the president of this country; and I must say that the masses have enormous powers in this respect. The masses possess more powers than those of us in the National Assembly.
Speaking on the 2023 general elections, Azubogu said no plot against the deployment of the Bimodal Voter Accreditation System (BVAS) in the polls would succeed, stressing that the Independent National Electoral Commission (INEC) had been fortified by the law of the National Assembly to conduct credible elections.
According to him, INEC is truly independent and people believed to be making efforts to stop the use of the technology would be labouring in vain.
He emphasized on the importance of using technology in tackling Nigeria's problems, saying that in the case of BVAS, 2023 would be the only time when polling agents would not worry about votes cast at the polling centres being diverted on their way to the collation centres.
He expressed optimistism that the laws enacted by the National Assembly would continue to improve the electoral process.
On his chances in the coming election against Senator Ifeanyi Uba and Chief Chris Uba, Azubogu said he had more exposure than other candidates in the race.
He said, "I have gathered experience to succeed. At the Green Chamber, I championed effective representation. I used my position to attract projects and every other representative from Anambra struggles to match me."I am going to the Senate to raise the bar."