News
Intersociety tackles INEC for fixing PVC collection during Yuletide
News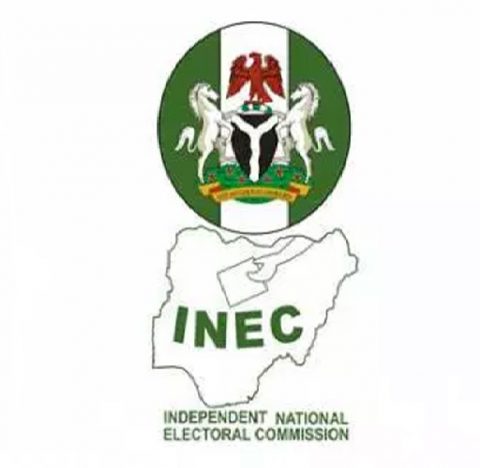 Tony Okafor, Awka
The International Society for Civil Liberties and Rule of Law (Intersociety) has condemned the decision of the Independent National Electoral Commission( INEC)of fixing the collection of Permanent Voters Cards during the yuletide season.
The group also kicked against shrinking the distribution of PVCs to only 26 working days, stating that the commission's decision was dictatorial, inconsiderate and unacceptable.
Recall that the independent National Electoral Commission had on Friday, announced that citizens who participated in the voters' registration exercise ahead of the 2023 general elections would be able to collect their Permanent Voters Cards from December 12, 2022.
Reacting to the development on Monday in a statement by the Intersociety Board of Trustees Chairman, Emeka Umeagbalasi and two others, the group said, "The '26 working days' was calculated and arrived at by Intersociety after deducting 14days or two weeks of globally acknowledged and compliant 'Christmas and New Year holidays' governed by the principles of 'blue law' and 'golden rules'.
"The deducted 14 days involve seven days of Christmas holidays or 24th to 31st Dec 2022 and seven days of New Year holiday or 1st Jan to 7th Jan 2023.
"The Golden Rules guiding these two are universally strong and compliant that important offices and major social activities are not only grounded but also the two seasons are occupied with social outings including meetings, religious and traditional activities, communal general meetings, naming ceremonies, marriage ceremonies, dedication of new houses, family visits/meetings, rest and leisure, inter-state travels, international holidays, conferences, exchange programs and medical tourisms and so on.
"During the two periods, too, INEC top officials and their foot staffers are hardly found in offices and written correspondences meant for them hardly received and attended to.
The group added, "Intersociety makes bold to say that INEC deliberately fixed the PVC collection during yuletide of 2022 and New Year of 2023 so as to frustrate and disenfranchise millions of registered voters from picking their PVCs. This is more so when many Southerners residing outside their ancestral abodes travel home for the two globally acknowledged popular seasons or holidays.
"A sensible, reasonable and unbiased electoral umpire would have skipped the 14days and added or brought them forward into last week of January 2023 and third week of Feb 2023.
The rights group, therefore called on INEC to inexcusably extend PVC distribution and collection from 12th to 24th December 2022 and 9th January to 24th February 2023 using the country's 176,846 polling units, adding that no law even stopped INEC from issuing PVCs to their owners or a registered voting citizen from picking his or her PVC on an election day.
The group's statement further stated,
" Critical stakeholders involved in Nigeria's 2023 presidential poll process must mount sufficient pressure on INEC to ensure that the PVC distribution fixed for 12th Dec 2022 includes 20m registered voters denied PVCs since 2019.
"Such pressure must also ensure that the commission makes available at designated collection centres all the PVCs in its custody since 2019. This must be done outside the confines of ethnicity or religious influences and considerations.
"Situations whereby PVCs belonging to citizens are hoarded or withheld or converted and diverted to malicious third parties under INEC using religion and ethnicity must not be allowed especially during the PVC distribution.
"INEC must also be compelled to find replacement for all PVCs missing or stolen or destroyed under its custody and issue them to their original owners. The globally applicable personal data or identity card laws also provide for replacement of the same by the issuing authorities. This is so when such data such as PVCs got missing from the custody of the issuing authorities such as Nigeria's INEC.