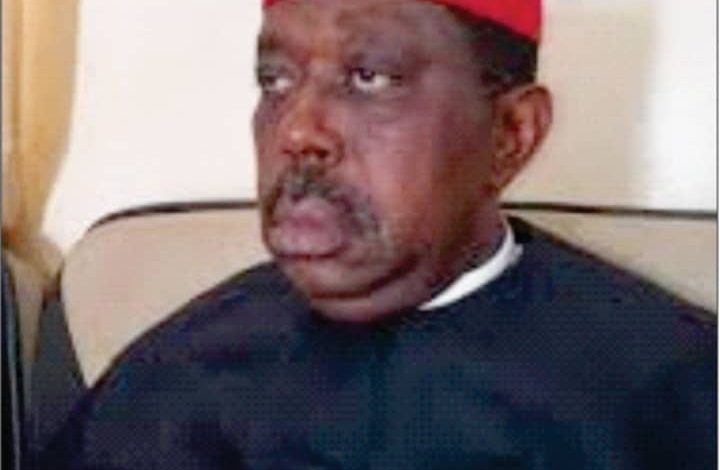 By Tony Okafor
A right activist and former member of the Anambra State House of Assembly member, Tony Ezekwelu has faulted the Vice President of the Ohanaeze Ndigbo over his position on the nomination of Chief Emmanuel Iwuanyanwu as the next president general of the Igbo apex sociocultural organization.
Okeke-Ogene who is the acting President General of the Igbo apex cultural organisation, had said it was the prerogative right of Imo State to nominate the replacement of the late Prof George Obiozor as the presidential general of Ohanaeze Ndigbo, subject to the ratification by the Imobi( Ohanaezein caucus)
He said there was nothing wrong in Imo doing so, stating that it was within the constitutional provisions of the Ohanaeze Ndigbo.
He said, "It is the prerogative right of Imo Stare to nominate the replacement because it's a tenured position and we are sharing it four years per tenure amongst the seven Igbo speaking states of Abia, Anambra, Delta,Ebonyi, Enugu, Imo and River.
"So, Imo still have about two years to be in that office. So, there is nothing wrong in Imo deciding to fill the vacant positive. It's within the constitutional provisions of the Ohanaeze Ndigbo. Every state has to complete their four years. The Ohanaeze elective positions at the national level don't belong to individuals; they belong to states.
But in an exclusive chat with our correct, Ezekwelu said the reaction of Chief Okeke Ogene was wrong and misleading.
He said,"Imo State has no right to select President General for Ndigbo although they have the right to support any candidate of their choice but the election of the President General must be by the delegates from all 7 Igbo states in Ohanaeze Ndigbo Assembly not just by Imo State because we are talking about Ohanaeze President General not Imo State Ohanaeze president.
"It's not a must that other state must vote the preferred candidate of imo Ohanaeze. Such happened during Uwechue tenure when Chief Igariwey emerged against the candidate of Ebonyi State Ohanaeze and then Governor Elechi.
"The fact remains that for Ohanaeze Ndigbo to survive, remain effective, command continued loyalty and respect of all Igbos to fulfil its mandate, it must be removed from the partisan dangerous hard grip of South-East governors in line with its constitution and tradition as the apex sociocultural umbrella of all Igbos.
"Okeke Ogene should go and read Ohanaeze constitution because I think he hasn't read it well."