Politics
Join politics, NASS candidate tells Anambra women
Politics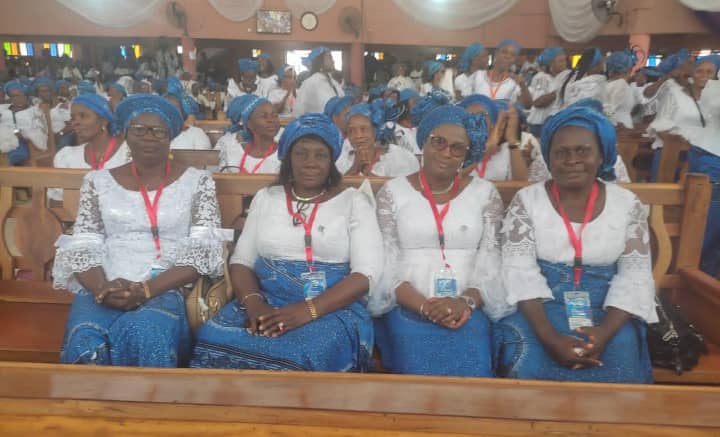 Tony Okafor, Awka
Over 8000 Anambra women have been charged to join politics in order take their pride of place in the country.
Similarly they have been enjoined to play supportive roles in their homes to earn the respect of their husbands at home.
Labour Party( LP) candidate for Awka North and South federal constituency, Prof Liliana Orogbu gave the charge on Tuesday during the Walk For Life programme and health talk organized by the Ultimate Business Women and Farmers Association Of Nigeria UBWFAN in Awka, the Anambra State capital.
She said ,"We are not well represented and I am the only woman contesting under the labour party in Anambra Central Senatorial District which is not a welcome development so we need more women in politics because we are the people to help secure our families"
"The era of it is a man's thing has passed and we can only be counted in the politics and governance of this country if we get involved in Political activities.
"If all of us here who are members of this association numbering over eight thousand can stand and be counted at least we shall have some of you in elective positions or political appointments and those burning issues about the welfare of women and children would be put on the front burner; she noted.
Speaking, the National Patroness of the women sssociation, Prof. Chinyere Stella Okunna, expressed happiness for being in the midst of women who she said were doing great things.
She encouraged the women to vote wisely for people who could rule Nigeria well, adding that women in Anambra State were not well positioned in the politics, stressing that the women affairs Commissioner should work harder to get it achieved.
The wife of the Anambra state Commissioner of Police Mrs Ikemi Echeng, who is the state Chairperson of the Police Officers Wives Association (POWA) noted that support to women in the area of health was one that needed to be encouraged.
She promised to continue to partner with the association in all its activities, adding that the programmes of the association were similar to what POWA is doing as a body.
In her address , the National President of the Association, Mrs Nkiru Nwagbo noted that "The Walk for Life project of our organization one of the ways
aimed at lending support to the women to keep fit while attending to their respective businesses."
She said"This time, we are concerned not only about their physical well being but also their mental strength and we believe that a healthy body produces stable minds.
"This organization has local government Coordinators and women leaders in all the markets in Anambra State as well as the electoral wards in the state.
"Aside from addressing the physical and mental capacity of members we have
also perfected plans to key into the National Economic hub of the country through different empowerment programmes."