Media Watch
Journalist walks again 11 yrs after he was paralysed by spinal cord injury
Media gist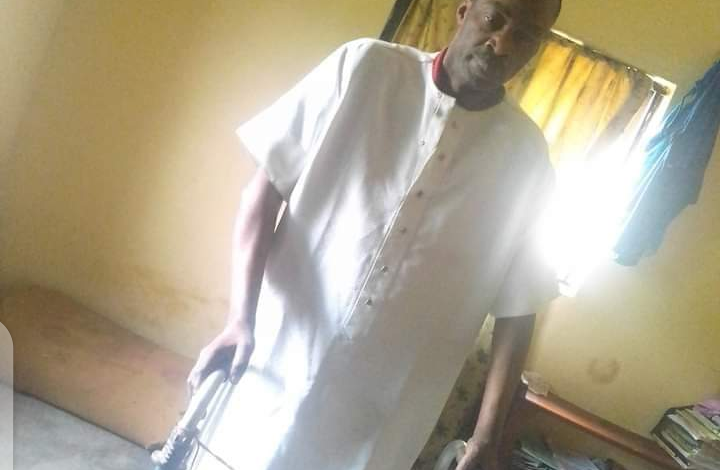 Uba Aham, an Enugu-based journalist was told by his doctors that he would never walk again after a motor accident damaged his spinal cord in 2010.
And true, or so it seemed, to the doctors' declaration, he was confined to his bed and wheelchair until yesterday when he stood on his feet like a toddler taking its first steps with a walking aid however.
Aham, who hails from Abia State had worked for several Nigerian newspapers and magazines before the accident brought him down.
He nevertheless did not let his disability dampen his spirit. He made good use of his social media handle to stay current and contribute to national and global discourses.
Below are his own words on his miracle walk posted on his Facebook timeline.
"Eleven Years Gone, but there is hope.
"Doctors cure, but God remains the ultimate healer.
"Doctors concluded that, because of my spinal cord injury, I would remain paralyzed for life, that I would never move my legs again, let alone walk, but see God's miracle loading.
"I can now stand on my feet (with a walking aid) and try out a walk! Doctors never believed this would happen.
"Really, God begins His work when everyone else gets tired. He saves who he wants to save, no matter the opinion of man.
"And what He cannot do, does not exist. He never disappoints those who cast their faith in Him. I testify!
"Listen: If you can easily get up and walk around whenever you want, give endless glory to God. It is a great privilege. It is indescribable what people like me who cannot walk (and are constantly in pains) go through. It is, to say the least, hellish!
"I feel so excited that I'm standing on my two legs in this life again, hoping to resume movement, and, by the grace of God, resume normal life after 11 years of lost dreams and aspirations…
"As you join me in thanking God for his love and mercies all through these years, I need your continued prayers for Him to perfect this ear-tingling miracle in my life – to walk again.
"Friends who have assisted this far, God's blessings shall not depart from your homes – from generation to generation 🙏"