Politics
Judgement: Ekwunife hails Tinubu, says S'East behind you
Politics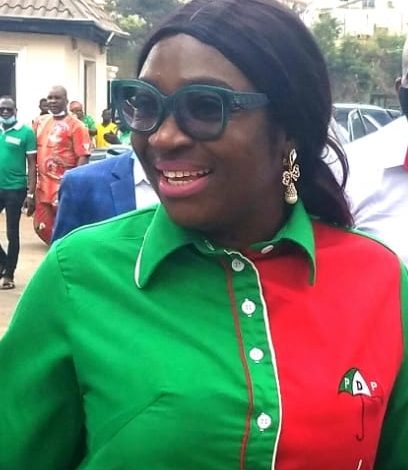 In a notable development, Senator Uche Ekwunife (Iyom) PhD, CON, the Director-General of the South East Governors Forum, has extended her warm congratulations to President Bola Tinubu following the recent affirmation of his electoral victory by the Supreme Court of Nigeria.
The former Senator conveyed her sincere appreciation of the Supreme Court's decision, highlighting that it serves as a resounding endorsement of the trust placed in President Tinubu by Nigerian voters in the last presidential election. She emphasized that his leadership as the President and Commander in Chief of the Armed Forces of Nigeria is now more steadfast than ever. Furthermore, Senator Ekwunife underscored President Tinubu's renewed "hope agenda" for a prosperous nation, a vision that resonates with the aspirations of a majority of Nigerians.
Senator Ekwunife also expressed the hope of the South East Governors Forum that President Tinubu's administration would continue to prioritize unity, reconciliation, and peaceful coexistence. She urged the government to uphold values of inclusivity and harmony in national affairs. Recognizing the formidable challenges facing the nation, she called upon all political leaders, irrespective of party affiliations, to set aside personal differences and work collaboratively for the greater good of Nigeria.
The former Senator viewed the Supreme Court's verdict as a unique opportunity to heal divisions, bridge gaps, and unite Nigeria across all boundaries. She stressed the readiness of the South East Governors to actively collaborate with President Tinubu for the betterment of the nation.
The article concluded with well-wishes for President Tinubu's tenure, expressing hopes for progress, stability, and the realization of a shared vision for a brighter future in Nigeria. This development marks a significant moment in Nigerian politics, setting the stage for future endeavors under President Tinubu's leadership.