Human Interest
State takes over the case of defrauding Anambra orphan of N10m
Human interest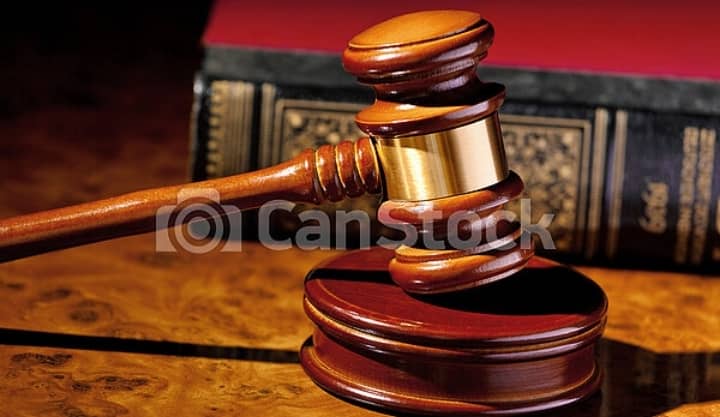 By Our Correspondent
THE Anambra State government has taken over the case of defrauding an orphan, Victoria Mbachu, of her N10 million, which is the proceed from a piece of land she sold to an American-based Nigerian, Mr. Bonaventure Ezekwenna at Nnobi in Idemili South local government area of the state.
An Nnobi Chief Magistrate Court has been hearing the matter in which a native doctor, Chijioke Okaa and Mbachu's boyfriend, Olufemi Salako, who is a bricklayer, are facing a two -count charge of defrauding the orphan of the N10 million and forcing her to sign a document that she puportedly sold the land to Okaa.
The matter has also attracted the attention of the state Ministry of Women Affairs and Social Welfare, and the National Agency for Prohibition of Trafficking in Persons, NAPTIP,
At the resumed hearing of the case at Nnobi, a Principal State Counsel from the Anambra State Ministry of Justice, J. C. Emebie said government has taken over the matter.
"We have been instructed to take over this matter and the prosecution has been directed to hand over the case file to us", Emebie told the court.
Both the prosecuting police officer and the defense counsels did not object to the take over.
Mbachu had earlier told the court her pathetic story of how Salako, from Republic of Benin, who she has been cohabiting with since 2018 during which they had two children, allegedly duped her after the land was sold.
Mbachu said: "In 2020, Femi Salako brought Chijioke Okaa to me that Okaa wanted to buy my land.
"We agreed to sell the land for N10 million and Okaa promised to build a house for me somewhere as she needed to leave her father's house because evil spirits were there. "Femi and Okaa later brought documents for me to sign and I refused to do so because he had not fulfilled the promise of building a house for me.
" It was Femi that assured me that Okaa would not deceive me and that was why I later signed. However, he neither paid for the land, neither did he build the house for me, as he kept telling me that he had not found land.
"So when someone brought Bonaventure Ezekwenna for the purchase of the land, I sold it to him at the cost of N10 million and he paid me in full and I signed the documents for him."
According to Mbachu, Femi was aware of the transaction and he also signed the documents.
She said she was, however, surprised when Femi suggested that they should run away from Nnobi to Lagos, adding that although she told him that he did not want to go, as she was already making plans to relocate to Nnewi, he prevailed on her to go to with him.
She added: "Femi insisted that we must leave Nnobi and he brought a vehicle and forced me and the children to go with him.
"When we got to Lagos, he said he found land at Ota, Ogun State and asked me to pay N2.8 million for the land and the uncompleted bungalow on it.
" He later asked for N4 million to enable him complete the house and I transferred the money to him. Apart from when he took me to the place when we arrived in Lagos, Femi had refused to take me to the house." Because he has access to my ATM card, he later withdrew another N1 million and another N500,000 which he said he wanted to give his father to do some work on the house.
"When I insisted on seeing the house, he took me to the place and I saw that they only roofed it. Also when I demanded for the documents of the house, he asked me if I was going to cook with it and that was when I began to doubt if he actually bought the house.
"Another thing that surprised me was that when we discovered that the police was tracking me, Femi suggested that we should escape to Benin Republic because, according to him, that is actually his country, and I refused".
The presiding Chief Magistrate, Ken Nwoye adjourned the matter to January 26, 2024 for the formal handover of the case file to the Ministry of Justice.