Politics
Killings: Don't cry for unknown gunmen, Soludo is doing well – group
Governance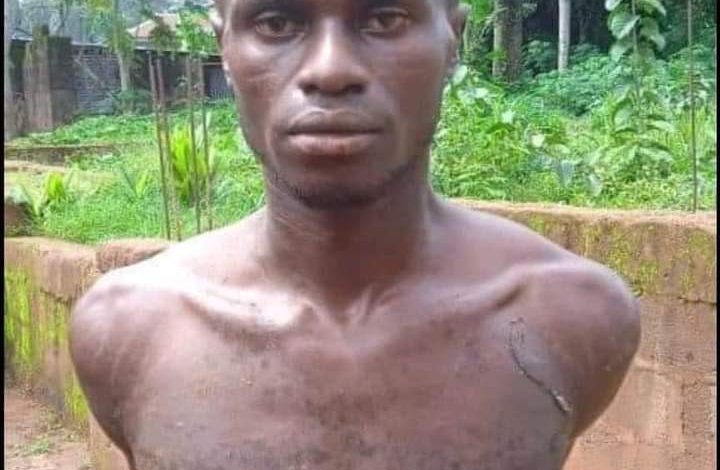 Nwafor Okafor
A youth group, under the aegis of Igbo Youths For Positive Change, has said nobody should cry for the criminals reportedly being killed by security operatives in Anambra State.
The national president of the group, Chinedu Obigwe, said this in a statement made available to our correspondent on Wednesday in Awka, the Anambra State capital.
Obigwe was reacting to some criticisms trailing the alleged extrajudicial killings of some youths in the state by security operatives in their avowed commitment to rid the state of criminals as directed by the state governor, Prof Chukwuma Soludo.
Soludo had upon assumption to office in March offered an olive branch to aggrieved citizens and residents of the state, including hoodlums. He said,"We have extended the olive branch to all genuine agitators, and made extensive calls for those in the bush to come out and shun criminality.
"Within the agitation movement, we have to agree that there are now factions. There are various factions. There is one led by one guy in Finland called Simon Ekpa. IPOB has come out to accuse that group of being the one behind much of the criminality taking place in the south-east. It is a very huge positive development.
"A lot of them in the bush out there are having camps here and there. They come out to kidnap and kill. Once we isolate all the groups that are not involved in this, then we can focus on the criminals.We have also offered them some kind of amnesty. Come out, give us your guns, we are prepared to give you training in whatever skills, even if we have to raise resources to empower you to become useful partners in the development of society."
Obigwe in the statement on Wednesday said the hoodlum invited their doom and should not be pitied, stating, "My reaction to this is that he or she that fetches ant-infested firewood gave invitation to lizard and should carry his cross."
He said Soludo was not expected to fold his arms and watch the so- called unknown gunmen turn Anambra State to a killing field, adding,"One thing that is working for Governor Soludo in his justified war against these hoodlums masquerading as unknown gunmen is that he gave them chance to turn from their evil ways but they erroneously believed that they can overpower the government hence their reason for rejecting his peaceful overtures to them.
"Security agents are not after innocent people but they are determined to deal mercilessly with the criminals masquerading to be unknown gunmen and that is exactly what they are doing.
Obigwe debunked insinuations in some quarters that the security agencies were indiscriminate in their operations, stating that those being killed were the so-called unknown gunmen that refused to drop their weapons and change from their evil ways.
He said Soludo's target was to ensure that all the nook and crannies of the state would be safe for residents by completely freeing them from the grip of criminals so that the state would become a liveable and prosperous homeland as envisioned by the governor.