News
Lawyer to judiciary: Don't allow election rigger be president for a second
News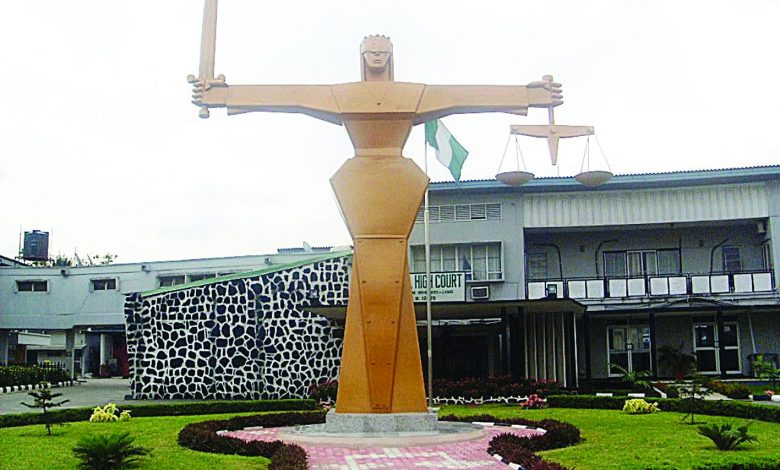 Tony Okafor, Awka
A media expert and lawyer, Valentine Obienyem, has said the judiciary owes Nigerians the debt of concluding the presidential election case before May 29 swearing in date.
He tasked judicial officers not to allow an election rigger to be president of Nigeria even for a second.
Obienyem stated these in a statement made available to our correspondent in Awka, the Anambra State capital on Friday.
He said,"It is for the judiciary to help this country now. The imperative of our common survival compels them to assist in weeding out dead things and extremely destructive politicians by the roots and quicken the growth of a new country."
Continuing, Obienyem said,"The greatest debt judicial officers owe Nigeria is to make sure the presidential case is settled before the 29th of May. A fraud and an election rigger should not be allowed to answer the president of Nigeria even for a second.
"We all saw him during electioneering, when his handlers tried in vain to turn a numbskull into a pundit. He amused some and confounded most with his unintelligible words.
"Judicial officers live in the same planet with everybody. They witness what happen in the society like every other person. They are, with surety, stunned by the facts of the election because they see massive evidence of what happened that are daily revealed.
"They also hear or see like every other person, the downloading of right results sent offline from polling centres. They read wits and poets' lampoons about the man that stole the presidency. The nation is quiet, but the citizens are observing.
"That murmurous quietude is one of the incipient signs of a revolution! All this should inflame them to deliver Justice that is already clear to everybody. There is no need trying to click to technicalities at this time of grave harm to the body and soul of the country.