Politics
Man Who Went to Court to sack Ndubuisi Nwobu-led PDP states Reasons
Anambra PDP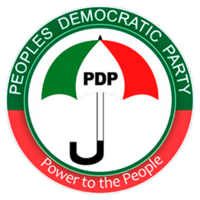 Man Who Went to Court to sack Ndubuisi Nwobu-led PDP states Reasons
By Tony Okafor
A chieftain of the Peoples Democratic Party, Mr Samuel Anyakorah has explained why he went to court the state's executive committee led by Ndubuisi Nwobu.
He described the Umeaba-led party as the authentic leadership of the party, having been unjustly removed in 2017.
He said, "I was the one who dragged the party to court because of that unjust act. We wrote to the then national vice chairman of Southeast, Mr Austin Umahi and even to His Excellency Uche Secondus, but they ignored us.
"That was why went to court, and thank God today, the authentic leadership of the party has been restored. You can see how happy everybody is. We hope that the party will move on now."
Meanwhile, the emergence of a new chairman of the party in the state has polarised the party, leaving many of its members switching camp to the faction of the new leadership.
It was gathered that five out of the 16 governorship aspirants on the party's platform had expressed solidarity to the new PDP leadership in the state.