News
Mandate: Soludo denies meeting with Tinubu, Uzodimma to kill Peter Obi
News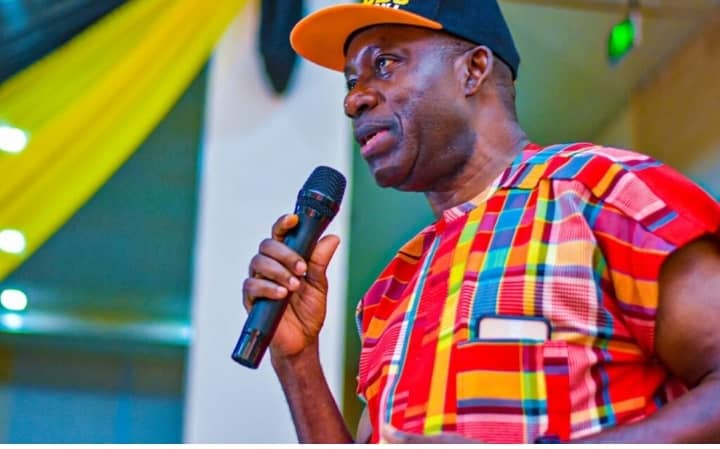 Tony Okafor, Awka
The Anambra State governor, Prof Chukwuma Soludo, has denied any meeting with anybody to stop the presumed winner of the February 25 presidential election, Peter Obi of the Labour Party( LP) from reclaiming his mandate.
Soludo's reaction followed an anonymous report alleging his meeting with the the President-elect ,Asiwaju Ahmed Bola Tinubu, of the All Progressive Congress (APC), at Imo State Government House, Owerri, on how eliminate Obi so as to stop him from reclaiming his mandate in court
Tinubu, a former Lagos State governor, was declared the president-elect by Independent National Electoral Commisdion( INEC), after polling 8,794,726 votes to win the 2023 presidential election .
Since Tinubu was officially announced the winner of the poll there has been a plethora of controversies trailing his declaration.
The latest was an allegation by anonymous writer levelled against Soludo of holding a meeting with the President-elect, Bola Ahmed Tinubu and his son, Seyi Tinubu, on how to stop Obi by all means possible.
The allegation read in part, "As it stands, everyone should hold Soludo responsible if anything happens to Peter Obi. It will be recalled that Soludo showed his potent hatred for Peter Obi when he penned a 32-pages of hatred vilifying Peter Obi and the youths.
"Soludo's hatred for Peter Obi and everything he stands for is becoming glaring as things unfold. Yesterday, a ,helicopter entered Awka by 1:30am and took Soludo to a secret meeting at Government House, Owerri. The agenda of the meeting is Peter Obi and how to stop him physically, politically and otherwise.
"At the meeting at Owerri, Tinubu who came in company of Seyi his son lamented the growing popularity of Peter Obi and solicited the help of Soludo to eliminate him and pass the blame to IPOB and ESN. Soludo was given five million dollars in 100 dollars bills for the hatchet job.
"Soludo promised to eliminate Peter Obi and in the presence of Tinubu called his Security Adviser, AVM Ben Chiobi (Rtd) and briefed him on the task at hand . Soludo returned to Anambra State by 4:40am in the morning. This plot leaked through a patriotic Imo youth who was present in the meeting.
"Nigerians are by this revelation put on notice of the evil plots of Soludo and his cohorts. The Nigerian Inspector General of Police should wake up and protect Nigerians. Nothing should happen to Peter Obi.
Reacting to the development, Soludo, in a statement signed and made available to journalists in Awka, on Monday, by his Chief Press Secretary, Mr. Christian Aburime, described the allegations as false and very nauseating.
Aburime said none of the allegations was true, adding that Soludo had been in Anambra State engaging stakeholders for the Saturday election.
While asking the general public to disregard the allegations, Aburime said "Ndi Anambra should also disregard all the insinuations in the write up as mere falsehoods, they should come out massively and vote APGA this Saturday for the State House of Assembly election in order to sustain the developmental strides of the present administration of governor Solido.
"If certain people could sit somewhere and cook up a story of this nature, it becomes highly reprehensible and certainly deserved to be condemned by every right thinking person "
Aburime urged Ndi-Anambra, Ndigbo at large, at home and abroad to disregard the information, noting that it was a plot to cause chaos in the forthcoming state assembly election in the South-East geopolitical zone .
He called on the Inspector General of Police, Usman Alkali Baba, to immediately commence investigation on the alleged report with a view to fishing out the perpetrators