Anambra Media Gist
Market leader threatens to sue Anambra govt over demolition, says N1bn lost
Commerce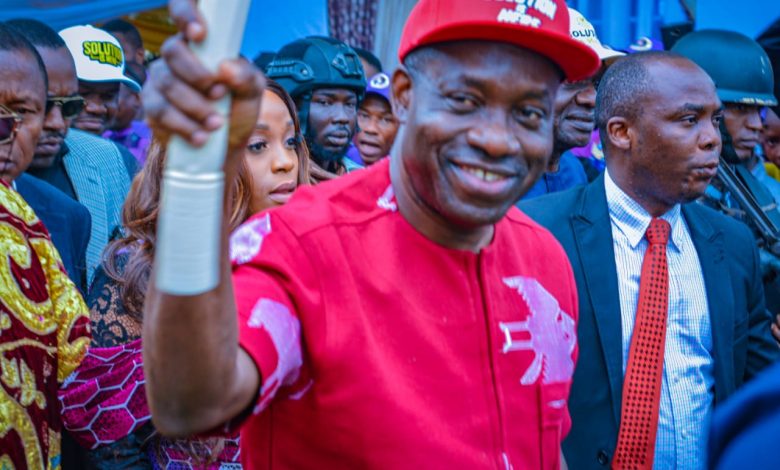 The leadership of Union Plywood and Joinery Association ( UPJA), Bridge-Head, Onitsha in Anambra State, has called on Governor, Chukwuma Soludo of Anambra State to direct the Care-taker Committee Chairman of Onitsha South Local Government, Hon. Emeka Orji, to rebuild their plaza pulled down by his agents recently.
Speaking to Journalists in Onitsha weekend, the Chairman of the UPJA,Chief Emmanuel Obunso, also demanded that the traders in the plaza whose wares and goods were destroyed should be compensated .
Chief Obunso said if the Chairman fails to comply with their demand, they would not have no other option than to head to court to enforce their fundamental human rights.
He said, they would take legal action if the Government failed to rebuild the plaza demolished illegally by the Chairman as well as make him pay for the cost of the goods equally destroyed during the demolition.
The Chairman who said he has all documents for the buildings including an approval from Anambra State physical Planning Board lamented that there was no notice from either the Local Government or State Government to the effect that they would demolish the plaza to give the traders the opportunity to pack out their goods.
They said the agents of the Local Government Chairman or himself did not ask for relevant documents of the building, saying that they were not outlaws that would just start building without approval from relevant Government authorities.
The Market leader said the buildings was erected in 2021 when this Chairman was not even appointed and they obtained approval from the Anambra State Physical Planning Board, stressing that anybody in doubt should have come to them or go to the board for clarification.
He said when the former Commissioner for Trade, Commerce and Markets , Dr. Obinna Ngonadi, demanded for the documents of the buildings, it was presented to him, he was satisfied and didn't disturb them again.
He lamented that the Chairman as an official of Government and his agents failed to follow due process and rule of law in carrying out the demolition of the plaza.
" We did not build the plaza in secret. It was not built at night. They demanded N30m from us because of the buildings but I don't have such money to give him.Then, the Chairman came and demolished the building. He is a Caretaker Committee Chairman, not even an elected Chairman. It is unfortunate" he said.
Obunso said he cannot put together the actual cost of the damages but stated that the building which has 30 shops cannot be anything less than N500m.
He said some of the traders at the demolished plaza are high net worth traders and importers , saying that one of them have goods worth about N150m in his shop, while others have goods ranging from N10m and above.
When the Caretaker Chairman of Onitsha South Local Government was called to react on the allegations, the calls were going but he did not pick it. He was also sent text message in which he replied that he is currently in London