Politics
Media reports key to electing credible leaders in 2023 ~ Sen. Umeh
News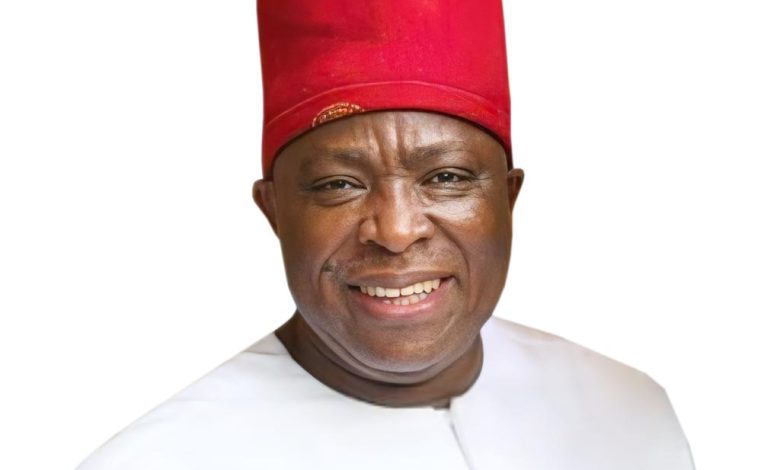 Sen. Victor Umeh, Labour Party Candidate for Anambra Central Senatorial District, says that media reports is key to helping electorate make informed decision about voting credible leaders in the coming 2023 general elections.
The Senator was recently bestowed with the award of 'Most Vocal Voice in the South East' by THE RAZOR, for his outspokenness, in issues bothering on marginalisation of the people of the South Eastern part of Nigeria.
Umeh was at a training session of journalists on Safety and Security Reporting for Journalists, organised by the Nigeria Union of Journalists (NUJ), Anambra State Council on Thursday, in Awka.
He said that media reports on the development of the general election campaigns would provide information about political parties and the programmes of candidates.
"The media has an indispensable role in the proper functioning of our democracy, and they do this by providing information about activities of political parties and their candidates.
"The media provides a platform for the political parties and candidates to communicate their land for the people; allowing the parties and candidates to debate with each other.
"This will help Nigerians make informed decision about voting in credible leaders in the coming elections.That is the way we can get good leadership that will transform Nigeria for good," he said.
He urged journalists to report their news stories objectively by ensuring balance and not function as a mouthpiece for any political party or particular candidate.
On his programmes if elected, Umeh promised to bring rapid development to the state through effective legislative intervention.
"I promise to speak for the people and contribute meaningfully to debates that will drive national development," he said.
In a remark, Dr Emeka Odogwu
Chairman, NUJ Anambra Council, said the training was to provide skills and guidelines for journalists to imbibe best practice in reporting the general elections.