Politics
Nri community promises to crown Ekwunife with their votes on Saturday
Politics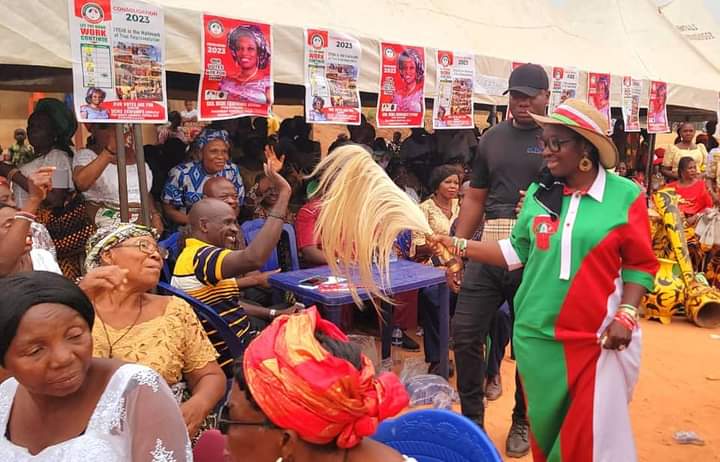 – As lawmaker donates civil centre to community
Nri community in Anaocha Local Government Area has promised to crown Senator Uche Ekwunife for all her contributions in the development of the society.
Ekwunife is the candidate of the Peoples Democratic Party (PDP) for the Anambra Central Senatorial District, and a sitting senator.
The agreement was reached in the community on Thursday, when the Senator handed over a newly constructed ultra-modern civic centre constructed by her to the leadership of the community.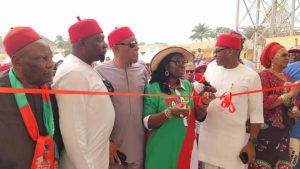 The president general of the Community,
Chief Kelvin Obiegbunam who spoke during a gathering for the handing over of the civic centre said: "We are here for the commissioning of the civic centre, constructed by the Distinguished Senator Uche Ekwunife (Iyom).
"The Senator gave us all the support we needed, and constructed this gigantic structure. We have agreed that you have done well and we have agreed that you will be sent back to the Senate to complete the work you are doing.
"You have touched every community in Anambra Central and this is a blessing to your political career.
"When we were thinking of this commissioning, I decided to invite my fellow President General from other communities, but I was afraid that when they see the things you did in Nri, they may become jealous. But I was happy they came, and each of them had stories to tell about projects you have sited in their communities.
"We want to tell you that Nri people have unanimously accepted that you will represent us again, and on Saturday, we will crown you with our votes. You have bagged so many traditional titles, so the title we will crown you with this time is with our votes."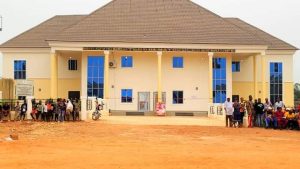 Chairman of the event, Chief Clems Ifezue who also spoke at the commissioning gave a brief background of how the project was conceived.
He said: "The PG introduced this project, and as usual, our people were making donations for us to build it, when Ekwunife intervened. She took the mic and said she would built the centre. Many people did not believe, but not long after, she started working.
"Some people wanted to help her in the project, but she insisted and today she is handing it over."
The Senator in her reaction thanked God for the project, and her husband, saying without a good husband, there will not be a good wife.
"I thank my husband for his understanding. I have a husband who knows his wife, and knows when to appear and when not to appear. He is not a man that can be pushed and I am proud of him.
"You know in politics, as a woman, when you husband follows you around, they tag him jobless man, and if he doesn't, they say you have abandoned your husband.
"As for this project, it is small compared to projects I built in other communities. You need a representative that is not selfish, that has contact and reach, to be able to achieve development.
"This is not constituency project. I put my constituency project is in solar streetlights. The constituency allowance is just N250million annually. I have projects in every community and these are things I attract by myself, outside my constituency allowance, because of my contact and reach. I'm confident of victory in Nri. Anyone who votes against me here is not from Nri," she stated.
The highpoint of the event was the official commissioning of the ultra-modern civic centre. Many indigenes of the community praised the senator for the project.