Human Interest
Senator Victor Umeh will be Peter Obi's backbone in NASS
Politics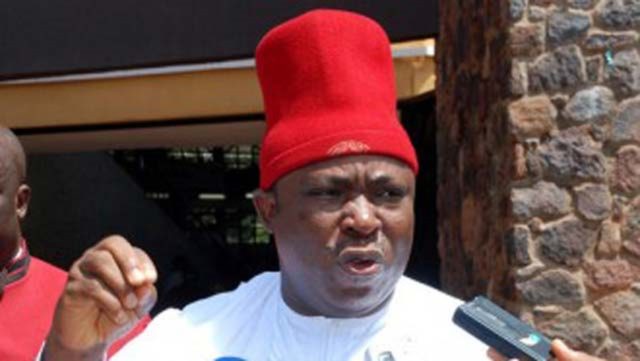 By Goodluck Ibem
The Coalition of South East Youth Leaders, COSEYL, the apex socio-political youth group in South East geopolitical zone has called on the good people of Anambra Central Senatorial zone to come our en masse and vote massively for Mr. Peter Obi the presidential candidate of the Labour Party, LP, and Senator Victor Umeh, the Labour Party, LP, Senatorial candidate for Anambra Central Senatorial zone come Saturday 25 February, 2023.
The election of Senator Victor Umeh as the senator to representing Anambra Central Senatorial zone which is Mr Peter Obi's Senatorial district is paramount for a transformational and dynamic administration of Mr. Peter Obi.
We are not in a military junta were the Head of State makes degrees to govern but in a democracy setting were the President needs the maximum supports and cooperation of the Senate to make good his electoral promises to the people who elected him.
We strongly enjoin the good people Anambra Central to vote massively for Senator Victor Umeh of the Labour Party, LP, with the same strength they are voting for Mr Peter Obi for a better nation. Senator Umeh is greatly experienced and needed as Mr Peter Obi's backbone at the Senate which will help Obi make good his electoral promises to Nigerians.
In 2018 to 2019 when Senator Victor Umeh was sworn-in as Senator representing Anambra Central at the Senate, the zone had a voice but unfortunately lost that voice from 2019 till date.
It is truly painful that a Senatorial zone like Anambra Central that has great and credible personality like Senator Victor Umeh does not presently have a voice at the floor of the Senate. We need to bring back the voice of Anambra Central through Senator Victor Umeh.
We urge all and sundry in Anambra Central Senatorial zone to come out enmasse and vote massively for Peter Obi and Senator Victor Umeh who will not fail to put smiles on the faces of the people.
Saturday 25 February, 2023 is a date to take our destiny's into our hands by voting rightly. Vote Labour Party, LP, where you have " Mama, Papa, Pikin".