Education
Nwankwo, Overdose, Obidigbo, others To Grace OkoPoly School of Business Studies Int'l Conference
Business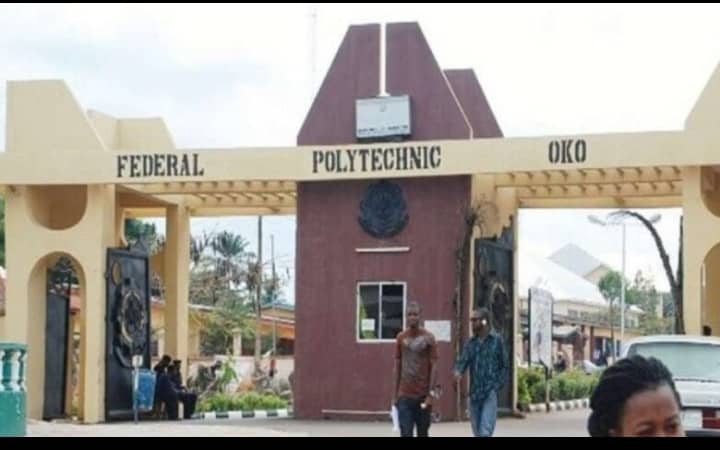 Two captains of industry cum seasoned administrators, Dr Chike Obidigbo of Hardis and Dromedals, and his counterparts, Dr Chidozie Nwankwo of Wichtech Industries would play prominent roles at the first International Conference of the Federal Polytechnic, Oko School of Business Studies.
The event holding between October October 11 to 14, 2022 both online and Polytechnic Main Auditorium, Extension Site, was themed REINVENTING GOVERNANGE AND MANAGEMENT
FOR SUSTAINABLE DEVELOPMMENT.
Obidigbo, a former Secretary to Anambra State Government and governorship aspirant of the All Progressive Grand Alliance (APGA) in 2013, would be a keynote speaker at the event which has so many sub-themes and papers presentations.
On his part, Dr Nwankwo, who was the governorship candidate of AAC for the Anambra State 2021 gubernatorial poll, would be a lead paper presenter.
According to the event fliers, signed by Dr
Amobi Chiamogu, and Dr Vincent Onwughalu, as Chairman and Secretary Central Organising Committees respectively, the Chairman of the Occasion would be the Chairman of Academic Union of Polytechnic (ASUP), Comrade Chibuzo B. Asomugha.
It added the the Rector, Federal Polytechnic Oko, Engr. Francisca Nwafulugo, the Chief Host; and
Comrade S. Okonkwo, Host, would be present at the event, adding that well researched articles for the conference would be published on some notable internationally recognised peer review journals.
Pls treat this too.