Politics
Obi: Afam Ogene tackles APC over attack on Obasanjo, others
Politics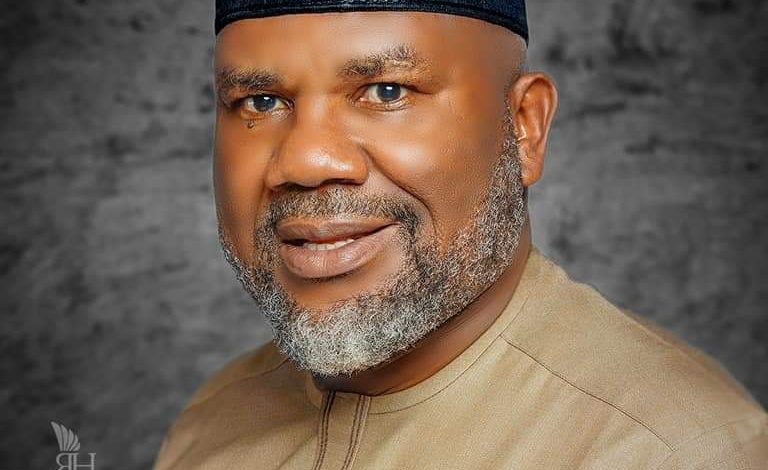 Tony Okafor, Awka
A former member of the House of Representatives, Afam Ogene, has described the torrents of criticisms and attack on the person and character of erstwhile President Olusegun Obasanjo, and other statesmen, by agents of the All Progressives Congress ( APC) over their recent public declaration of support for the Labour Party ( LP) presidential candidate, Peter Obi, as crude exhibition of intolerance of alternative views and disrespect for the elderly.
He said the APC attitude to the whole issue negated the values of African culture and principles of democracy that thrived on plurality of opinions and freedom of choice.
Ogene, in a statement in Awka, Anambra State, on Sunday said that no reasonable person would burn down an invaluable library of leadership experience and knowledge – which the trio of Obasanjo, Adebanjo and Clark represented – on the altar of partisan preference and selfish political ambition, just because the views expressed did not fit into their personal agenda.
Ogene contended that in spite of former President Obasanjo's known or alleged human frailties or shortcomings, the vicious attacks on his person, remain uncharitable and condemnable.
He named other elder statesmen equally being trolled by agents of the APC for endorsing Obi as Pa Ayo Adebanjo and Chief Edwin Clark, adding, " While Pa Adebanjo is leader of the pan Yoruba group, Afenifere, Clark heads the apex Niger Delta group, PANDEF.
According to Ogene, such disrespect and wild deployment of denigrating language and sly innuendos against the elders, coming especially from very senior politicians, journalists and media managers, in APC, was symptomatic of their false claims of being adherents of democracy.
He said, " Their( APC's) current disposition easily mirrors the deceit, temperament and inner demons of both the marketers and the product being marketed as alleged 'hero of democracy' and self acclaimed heir to the throne.'
He noted that what the elder statesmen did was not necessarily a mere endorsement of Obi, but essentially to point out a direction, which they believe – as elders and leaders – would lead to a better future for the teeming youths of the nation, who without any iota of doubt are desirous of positive change.
Ogeneaddes, "In doing that, Obasanjo and the other revered elders have fulfilled two core responsibilities, as political leaders, opinion moulders and elders in an African society: to point to the younger generation the road to travel, as well as avoid sitting on the fence, by not being ambiguous about their position on such a critical national issue.
"Such a virtue, rather than being disparaged in the manner the APC and its agents have done, ought to be applauded and emulated by all.
"It should be noted that Obasanjo as a former Head of State and former President, who, from a humble beginning, reached the pinnacle of his first profession, the military; and the zenith of political power in Nigeria, as elected President, in making his political choice of supporting Obi, is neither in search of wealth, power nor relevance. He has seen it all.
"To him, and the duo of Pa Adebanjo and Clark, at their current ripe old age and unquestionable International recognition and contacts, are eminently qualified to be ascribed the role of 'moral conscience of the nation.' Their role, therefore, is to simply point the way forward, while it is entirely up to the Nigerian electorate to make their individual choices. And hopefully, live with whatever choice they make, one way or another.
"After all, a time honoured African proverb proclaims that, what an elder sees, sitting down, may remain illusionary to a younger person, even if he climbs the tallest tree.
"As a matter of fact, those hirelings and their principals who are currently attacking these eminent Nigerians have more than once, sought their endorsement in the quest for higher office.
"The orchestrated media savagery must, thus, be called off now, else Nigerians would be left with no choice but to see the perpetrators for what they truly are: a bunch of desperate power mongers, for whom foul is fair."